Research and Development (R&D) is the bedrock of innovation, driving advancements across sectors, from technology and pharmaceuticals to manufacturing and agriculture. As companies worldwide strive for cutting-edge breakthroughs, the pressures of cost, expertise, and speed come to the fore. India, with its rich tapestry of talent, infrastructure, and cost-effectiveness, has risen as a beacon in the global R&D outsourcing landscape, forging pathways for future-centric innovations.
When discussing R&D outsourcing, the spotlight often shines on India's talent pool. Home to some of the world's premier educational institutions, the country consistently produces a stream of experts across various disciplines. Engineers, scientists, researchers – India's human capital in R&D is vast and varied, providing the intellectual firepower needed for intricate research projects and product development endeavors.
But it's not just about numbers. The quality of research stemming from India has garnered international recognition. Many multinational corporations have established their R&D centers in India, tapping into local expertise to drive their global innovation agendas. These centers, spread across cities like Bengaluru, Hyderabad, and Pune, are hubs of pioneering research, from AI-driven technologies to next-gen pharmaceutical solutions.
The nation's technological infrastructure further amplifies its attractiveness for R&D outsourcing. Rapid strides in digitization, coupled with government initiatives promoting a digital-first ethos, have created an environment conducive to research. Advanced laboratories, state-of-the-art equipment, and high-speed data networks facilitate seamless research endeavors, ensuring that India remains at the forefront of global R&D pursuits.
Cost factors into the equation prominently. Conducting R&D is an expensive affair, with high operational costs often slowing down the pace of innovation. India's value proposition lies in its ability to offer world-class research capabilities at a fraction of the cost compared to Western counterparts. This cost-efficiency doesn't compromise quality, making India a favored destination for companies aiming to maximize their R&D budgets.
The supportive regulatory environment in India further sweetens the deal for R&D outsourcing. The Indian government has rolled out several initiatives to boost the R&D sector, offering tax breaks, funding opportunities, and infrastructure support. Such proactive measures not only lure international firms to India but also foster homegrown innovation, enriching the country's overall R&D ecosystem.
But beyond the tangible benefits – the talent, technology, and cost – there's an intangible element that sets India apart in the R&D outsourcing arena: the spirit of 'jugaad'. This Hindi term, loosely translated to 'innovative fix', epitomizes the Indian ethos of finding creative solutions to complex problems. It's this mindset, this inherent drive to innovate against the odds, that makes India a hotbed for breakthrough research.
As global industries navigate the challenges of the 21st century, the need for agile, effective, and cost-efficient R&D becomes paramount. India, with its confluence of talent, technology, and tenacity, presents an enticing proposition for R&D outsourcing. As businesses worldwide tap into India's R&D prowess, they're not just outsourcing tasks; they're partnering with a country poised to shape the innovations of tomorrow.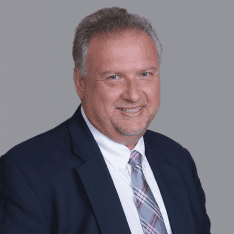 Co-CEO & CCO
US: 866-201-3370
AU: 1800-370-551
UK: 808-178-0977
j.maczynski@piton-global.com
Are you looking for an onshore, nearhsore, or offshore outsourcing solution? Don't know where to start? I am always happy to help.
Let's chat!
Best Regards,
John
Success in outsourcing isn't a matter of chance, but rather the result of a meticulously defined process, a formula that Fortune 500 companies have diligently honed over time. This rigor is a significant factor in the rarity of failures within these industry titans' outsourced programs.
Having spent over two decades partnering with and delivering Business Process Outsourcing (BPO) solutions to Fortune 500 clients, John possesses an in-depth understanding of this intricate process. His comprehensive approach incorporates an exhaustive assessment of outsourcing requirements, precise vendor sourcing, and a robust program management strategy.