As the world continues to evolve digitally, no sector remains untouched. The property industry, traditionally seen as a laggard in embracing technology, has experienced seismic shifts in recent years. This transformation, characterized by the adoption of tech-based solutions, is aptly dubbed as "proptech," an abbreviation for property technology.
While various countries have been instrumental in driving the proptech revolution, one nation stands out for its unique contribution: the Philippines. It has emerged as a prime destination for proptech outsourcing, offering world-class customer service, tech support, and back-office operations to the global real estate industry.
A Tech-Ready Workforce
One of the key drivers behind the Southeast Asian nation's rise to prominence in proptech outsourcing is its rich pool of tech-savvy professionals. The country is known for its robust education system that focuses on IT and engineering, producing thousands of tech-ready graduates each year. These young professionals are not only tech-literate but also proficient in English, making them ideal for roles that require communication with clients in English-speaking countries.
Affordable, Quality Services
The cost-effectiveness of outsourcing to the Philippines is another significant factor for its burgeoning reputation in proptech support. With operational costs considerably lower than in Western countries, firms can leverage cost savings to reinvest in their core business activities or expand their operations.
However, the allure goes beyond cost alone. The country is recognized for its high-quality services, from customer support and technical troubleshooting to data management and analytics. The workers are known for their commitment to delivering top-notch services, often going the extra mile to ensure customer satisfaction.
Strategic Time Zone Advantage
The Philippines' geographic location offers a strategic advantage for property techonlogy companies. Its time zone is conducive to offering round-the-clock services, ensuring that businesses in any part of the world can receive prompt support whenever required. This 24/7 support capability is especially beneficial for companies that cater to international markets.
Government Support
The Philippine government's proactive approach to fostering the outsourcing industry has also played a pivotal role. Policies that encourage foreign investment, including tax incentives and streamlined business registration processes, have made it easier for companies to set up operations in the country.
The government's continued investment in infrastructure, particularly in internet connectivity and tech parks, has also helped create an environment conducive for tech-centric businesses. This continued support is expected to spur the growth of the outsourcing sector further in the coming years.
A Bright Future
With these advantages, the Philippines is well-positioned to strengthen its foothold in the proptech outsourcing landscape. As the industry continues to grow globally, the demand for quality support services will rise in tandem.
Companies looking for a cost-effective way to manage their support services without compromising on quality will find a valuable partner in the Philippines. Its tech-ready workforce, affordable services, strategic time zone, and government support make it a prime destination for business process outsourcing.
The Philippines' emergence as a leading outsourcing hub is not just a testament to the country's technological advancements but also a validation of its capacity to adapt and thrive in the evolving digital landscape. It's an exciting time for both the Philippines and the global proptech industry, with the future promising even more growth and collaboration.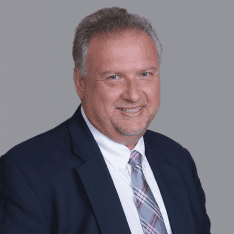 Co-CEO & CCO
US: 866-201-3370
AU: 1800-370-551
UK: 808-178-0977
j.maczynski@piton-global.com
Are you looking for an onshore, nearhsore, or offshore outsourcing solution? Don't know where to start? I am always happy to help.
Let's chat!
Best,
John.
Success in outsourcing isn't a matter of chance, but rather the result of a meticulously defined process, a formula that Fortune 500 companies have diligently honed over time. This rigor is a significant factor in the rarity of failures within these industry titans' outsourced programs.
Having spent over two decades partnering with and delivering Business Process Outsourcing (BPO) solutions to Fortune 500 clients, John possesses an in-depth understanding of this intricate process. His comprehensive approach incorporates an exhaustive assessment of outsourcing requirements, precise vendor sourcing, and a robust program management strategy.