Proptech Outsourcing Philippines: Pioneering Property Technology Solutions
The Philippines has become an influential hub for proptech outsourcing, pioneering innovative property technology solutions that cater to the fast-evolving real estate sector globally. The nation's integration of advanced technology, expert personnel, and customer-focused service has positioned it as a leader in the burgeoning proptech industry.
Proptech, or property technology, encompasses a range of services designed to streamline and enhance the real estate market through digital innovation. Philippine outsourcing firms are at the forefront of this revolution, offering services such as virtual property tours, real estate data analytics, customer relationship management, and automated transaction processing. These services empower real estate businesses to operate more efficiently and provide enhanced customer experiences.
The Philippines boasts a workforce adept at navigating the intersection of technology and real estate. From software developers and data analysts to customer service specialists and sales professionals, the talent pool is well-versed in the latest digital tools and platforms revolutionizing property management, sales, leasing, and more. Their ability to adapt to new technologies makes Philippine Proptech outsourcing firms valuable partners for real estate companies looking to innovate.
The use of cutting-edge technologies like augmented reality (AR) for virtual property viewings, blockchain for secure transactions, and AI for predictive market analysis exemplifies the Philippine BPO industry's commitment to driving proptech advancement. These technologies enable real estate firms to offer immersive, secure, and data-driven services to their clients.
Scalability is a key benefit of proptech outsourcing to the Philippines. As real estate businesses grow and market demands shift, outsourcing partners can adjust service levels to match client needs, providing both startups and established firms with the flexibility to navigate market changes with agility.
The cost-efficiency of property technology services in the country is a major advantage for global real estate firms. The economic benefits include access to specialized services at competitive rates, allowing businesses to reduce operational costs and reinvest savings in core activities such as property development and customer acquisition.
BPO firms offer around-the-clock support, crucial for real estate businesses that operate across multiple time zones and cater to international clients. This 24/7 service ensures that buyer, seller, and tenant inquiries are addressed promptly, providing a seamless service experience.
Professional development within the proptech outsourcing sector is emphasized in the Philippines, with ongoing training in real estate-specific technologies and customer service excellence. This ensures that agents remain knowledgeable and can effectively utilize Proptech tools to enhance service delivery.
Data security is paramount in outsourcing, and firms in the Philippines adhere to strict data protection standards, ensuring the confidentiality and integrity of sensitive real estate and client information.
The Philippine government's support of the BPO sector extends to property technology, with policies that encourage technological innovation and infrastructure development. These initiatives have created a conducive environment for Proptech BPO services to flourish and have positioned the Philippines as a strategic destination for real estate technology outsourcing.
Proptech outsourcing in the Philippines offers global real estate firms a strategic edge, combining innovative property technology solutions with skilled service delivery. As the proptech industry continues to grow, the Southeast Asian nation stands ready to meet the sector's needs, providing expertise and technology-driven services that propel the real estate market forward.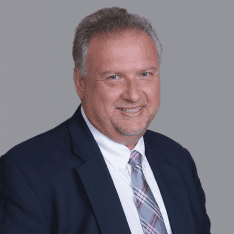 Co-CEO & CCO
US: 866-201-3370
AU: 1800-370-551
UK: 808-178-0977
j.maczynski@piton-global.com
Are you looking for an onshore, nearhsore, or offshore outsourcing solution? Don't know where to start? I am always happy to help.
Let's chat!
Best Regards,
John
Success in outsourcing isn't a matter of chance, but rather the result of a meticulously defined process, a formula that Fortune 500 companies have diligently honed over time. This rigor is a significant factor in the rarity of failures within these industry titans' outsourced programs.
Having spent over two decades partnering with and delivering Business Process Outsourcing (BPO) solutions to Fortune 500 clients, John possesses an in-depth understanding of this intricate process. His comprehensive approach incorporates an exhaustive assessment of outsourcing requirements, precise vendor sourcing, and a robust program management strategy.