In the dynamic landscape of the global economy, industries are constantly evolving to adapt to technological advancements and shifting market demands. One such industry that's been making waves in recent years is property technology (proptech). With a unique intersection of real estate and technology, proptech is revolutionizing traditional property transactions and services through digital solutions. In the midst of this transformative wave, the Philippines has emerged as a leading force, not merely as a participant, but as a key player in the global real estate outsourcing sector.
The Proptech Boom
Proptech is a rapidly growing field that incorporates a multitude of services, from online real estate listings and virtual property tours to property management software and real-time analytics for investors. As these services require a blend of tech expertise and customer service skills, many firms are opting to outsource these functions to countries with a strong tech infrastructure and a well-educated workforce.
The Philippines: A Proptech Outsourcing Powerhouse
The Philippines, with its tech-savvy, English-speaking workforce and robust IT infrastructure, has quickly become a prime destination for outsourcing. The country is now a hub for a wide range of proptech services, including customer service, technical support, data management, and back-office operations.
Moreover, Filipino outsourcing firms offer these services at competitive rates, providing significant cost savings for digital innovators and disruptors. This cost-effectiveness, combined with the high quality of services, has made the Philippines an attractive option for proptech players around the world.
The Role of the Filipino Workforce
At the heart of the country's thriving BPO industry is its dedicated and skilled workforce. Filipino professionals are renowned for their technical proficiency, proficiency in English, and exceptional customer service skills – attributes that are essential in the real estate sector.
These professionals are adept at handling a variety of tasks, from resolving technical issues and managing data to interacting with customers and processing transactions. Their ability to adapt to new technologies and processes also means they can keep pace with the rapid changes in the real estate industry.
Government Support and Future Prospects
The growth of the business process outsourcing industry in the Philippines has been further bolstered by strong government support. Policies encouraging foreign investment, tax incentives, and investment in IT infrastructure have all contributed to creating an environment conducive to the proptech outsourcing industry.
As the global property technology industry continues to expand, the future looks bright for the Philippines' outsourcing sector. The country's combination of skilled professionals, advanced IT infrastructure, and supportive government policies position it to continue thriving in this new age of digital transformation in the property sector.
The Philippines' emergence as a global hub for outsourcing is a testament to the country's adaptability and technological prowess. As property technology continues to redefine the real estate landscape, the Philippines is set to play a vital role in shaping the industry's future.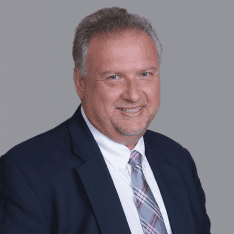 Co-CEO & CCO
US: 866-201-3370
AU: 1800-370-551
UK: 808-178-0977
j.maczynski@piton-global.com
Are you looking for an onshore, nearhsore, or offshore outsourcing solution? Don't know where to start? I am always happy to help.
Let's chat!
Best,
John.
Success in outsourcing isn't a matter of chance, but rather the result of a meticulously defined process, a formula that Fortune 500 companies have diligently honed over time. This rigor is a significant factor in the rarity of failures within these industry titans' outsourced programs.
Having spent over two decades partnering with and delivering Business Process Outsourcing (BPO) solutions to Fortune 500 clients, John possesses an in-depth understanding of this intricate process. His comprehensive approach incorporates an exhaustive assessment of outsourcing requirements, precise vendor sourcing, and a robust program management strategy.