India, in recent years, has emerged as a hub for technological innovations, particularly in the education and training sectors. One of the many facets of this technological growth is the rise of proctoring services. With a large chunk of education transitioning online, ensuring the authenticity and integrity of online assessments has become a paramount concern, and this is where proctoring services in the country have filled a significant gap.
Online proctoring, at its core, is about supervising a test-taker digitally to ensure that there's no unfair advantage taken during an exam. This process utilizes advanced technologies such as artificial intelligence, machine learning, and facial recognition to monitor and authenticate the test-taker, ensuring that the sanctity of the exam process remains uncompromised.
With its vast IT talent pool and cost-effective technological solutions, the nation was quick to identify this rising need in the global e-learning market. Over the years, several Indian startups and established tech giants have ventured into the realm of remote proctoring, offering a suite of services that cater to diverse examination requirements.
The drive isn't solely technological. The country's multicultural, multilingual milieu has enabled these services to provide a nuanced approach to online proctoring. For instance, while an AI-driven system might detect potential malpractice, human proctors, who can understand cultural and linguistic nuances, can intervene when necessary to make informed decisions, striking a balance between automation and human judgment.
The scalability offered by the country's proctoring services is noteworthy. From catering to small-scale training modules to large national-level competitive exams, these services have demonstrated an ability to scale up or down based on the requirement. This elasticity ensures that institutions, regardless of their size or reach, can benefit from top-notch proctoring solutions.
Furthermore, data security, a significant concern when it comes to online assessments, is robustly addressed by its service providers. By hosting solutions on secure cloud platforms and integrating end-to-end encryption, these services ensure that the data of millions of test-takers remains uncompromised.
The integration of proctoring services also extends beyond formal education. Corporate training modules, certification programs for professionals, and recruitment tests are increasingly leveraging these solutions. This wide application spectrum is a testament to the versatility and efficacy of proctoring services emanating from the subcontinent.
Yet, the journey isn't without challenges. As with any digital solution, there are concerns about accessibility, especially in parts of India where stable internet connectivity remains a challenge. However, service providers are actively seeking partnerships with telecommunication companies and exploring offline proctoring solutions to ensure a broader reach.
Looking ahead, as the world continues to move towards a more digital education and training model, the demand for reliable and efficient proctoring solutions will continue to rise. With its technological prowess, understanding of global education needs, and commitment to innovation, the nation is well poised to be at the forefront of this transformation.
Proctoring services in India represent a harmonious confluence of technology, human expertise, and innovative spirit. As education and training landscapes evolve, these services are set to play a pivotal role in ensuring that assessments remain credible, authentic, and true to their purpose.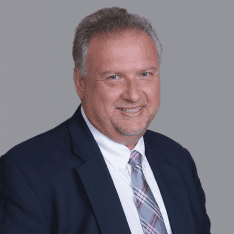 Co-CEO & CCO
US: 866-201-3370
AU: 1800-370-551
UK: 808-178-0977
j.maczynski@piton-global.com
Are you looking for an onshore, nearhsore, or offshore outsourcing solution? Don't know where to start? I am always happy to help.
Let's chat!
Best Regards,
John
Success in outsourcing isn't a matter of chance, but rather the result of a meticulously defined process, a formula that Fortune 500 companies have diligently honed over time. This rigor is a significant factor in the rarity of failures within these industry titans' outsourced programs.
Having spent over two decades partnering with and delivering Business Process Outsourcing (BPO) solutions to Fortune 500 clients, John possesses an in-depth understanding of this intricate process. His comprehensive approach incorporates an exhaustive assessment of outsourcing requirements, precise vendor sourcing, and a robust program management strategy.