Proctoring Outsourcing India: Bridging the Future of Assessment with Integrity and Innovation
In an era where digital transformation propels every sector forward, the realm of education and professional assessments is no exception. The proliferation of online learning platforms and certification courses has necessitated a trustworthy means to evaluate learners from afar. Proctoring, particularly online proctoring, has emerged as the linchpin, ensuring that the sanctity of evaluations remains intact. At the forefront of this revolution, providing reliable, scalable, and advanced proctoring solutions, stands India.
The genesis of India's ascent in the proctoring domain is intertwined with its longstanding prowess in the IT sector. Boasting a pool of tech-savvy professionals and software developers, the nation has swiftly adapted to the complexities of proctoring technologies. These range from basic webcam monitoring to intricate AI-driven systems that detect suspicious movements, background noises, and even eye tracking.
The country's dedication to academic excellence and the importance it places on assessments provides the cultural context that makes it a natural choice for proctoring solutions. The professionals here understand the weightage of a genuine evaluation process and the repercussions of academic dishonesty, which drives their commitment to impeccable proctoring.
Diverse linguistic capabilities further enhance the appeal of India's proctoring services. With expertise in numerous regional languages, in addition to English, Indian proctoring firms can cater to a global audience, ensuring seamless communication and understanding between the proctor and the examinee.
Scalability remains a hallmark of India's outsourcing model, and it extends seamlessly into proctoring. Educational institutions and corporates, irrespective of their size, can rely on India's infrastructure and human resources to manage vast numbers of examinees simultaneously. This is particularly invaluable during peak examination seasons or large-scale certification drives.
Technological sophistication defines the nation's approach to proctoring. Advanced monitoring systems, backed by robust cybersecurity protocols, guarantee both the integrity of the examination process and the privacy of the examinees. Furthermore, with ongoing R&D, Indian firms are consistently refining their methodologies, integrating innovations like biometric authentication and real-time anomaly detection.
Cost-effectiveness remains a compelling factor. By outsourcing proctoring to India, organizations can achieve substantial savings, allowing them to invest more in quality content, infrastructure, and other critical areas. It's a win-win situation: access to top-tier proctoring services without straining the budget.
Governmental policies in India, supporting digital education initiatives and technological advancements, have further fortified the nation's position. Investment in digital infrastructure, skill development, and start-up ecosystems ensures that the proctoring industry receives the necessary impetus for continuous growth and innovation.
As the globe progressively embraces online education and digital assessments, the demand for reliable and advanced proctoring solutions is set to surge. India, with its impeccable blend of technological might, cultural values, and cost advantages, emerges as the go-to destination for proctoring outsourcing. For institutions and corporations, this partnership promises not just a safeguarded assessment process but a gateway to the future of education and professional growth.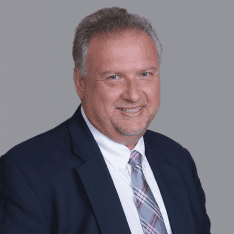 Co-CEO & CCO
US: 866-201-3370
AU: 1800-370-551
UK: 808-178-0977
j.maczynski@piton-global.com
Are you looking for an onshore, nearhsore, or offshore outsourcing solution? Don't know where to start? I am always happy to help.
Let's chat!
Best Regards,
John
Success in outsourcing isn't a matter of chance, but rather the result of a meticulously defined process, a formula that Fortune 500 companies have diligently honed over time. This rigor is a significant factor in the rarity of failures within these industry titans' outsourced programs.
Having spent over two decades partnering with and delivering Business Process Outsourcing (BPO) solutions to Fortune 500 clients, John possesses an in-depth understanding of this intricate process. His comprehensive approach incorporates an exhaustive assessment of outsourcing requirements, precise vendor sourcing, and a robust program management strategy.