Fresh Out of School: How Philippine Call Center Services can Get You on the Path to Your Dream
How can working in call center services get you on the path to your dream?
It could be the first major stepping stone into your ideal career
You could gain and establish a network
You could learn the ins and outs of a corporate machine
So you got your bachelor's degree. Congratulations! You've toiled with blood, sweat, and tears to earn that piece of prestigious paper; you should be incredibly proud of your achievement.
Are you looking for a job but can't find one? Here's a pitch: try working in a call center in the Philippines!
Right now, you're probably scouring countless local job search platforms and may even be attending some expos here and there, looking to take that next step and move forward in your life. If at this stage you don't know what to do with your life and have absolutely no clue (which is normal, don't worry) or you actually DO undoubtedly have a clear picture of where you want to go but just don't know exactly how to get there, fret not, stop and think for a while.
You may be steadily inquiring with your pals and their jobs in Makati, always asking if there's an opening, and the idea of working in a call center may not exactly be appealing to you, but here are some ways in which they may actually be the best thing for you right now:
First major stepping stone into your ideal career path
Just like with any fundamental avenue in life, any kind of growth begins with the planting of a seed. Being fresh out of school, you need to immediately get a sense of what it's like to work for your income and dive into practicing basic accounting, not just for your career but also for your overall personal growth.
Don't be a bum; don't wrap yourself up in ineffectuality because that would make things worse—stasis is death. Keep moving, immerse yourself in any preferably lucrative activity; challenge yourself! If you have dreams for the future, taking that first step means everything: Whether you aspire to be a world-renowned business tycoon or a big-time movie producer, don't underestimate how a humble origin of taking phone calls can very well be an unforeseen starting passage to those dreams.
There's a variety of skills that you can gain from working at a call center, you can check our other articles for quite a number of these. Pragmatically speaking, learning the call center protocol for handling phone lines directly enhances your verbal skills—a universal attribute of clear speaking and articulating things for successful communication.
Establishing and building a network
It goes without saying that you'll be exposed and be in contact with an inordinate number of co-workers, each with their own varying career plans and lifestyles, a lot of them will be zipping in and out, moving on to other industries or even promoted on your call center's employee ladder.
Establishing genuine relationships with your co-workers may potentially solidify lifetime connections. When you navigate your way through any working environment and involve yourself in the call center milieu, these connections that you foster may very well be revelatory networks to your future success in whatever career path you decide to pursue. These people will no doubt be of great help, just like you will be to them. Create larger circles but make sure your interconnectedness is always sincere.
Learning the ins and outs of a corporate machine
Upon working in a call center and going through your initial training, you'll gradually form a picturesque guideline on how things are processed within a company's framework. You'll learn about all the formalities and structural patterns when it comes to employee relations, and how things generally operate on a daily basis.
This functioning hierarchy has more or less the same schemata as any corporation and it'll prove to be fruitful in the future when you understand this. Experience, they say, is life's best teacher. You'll find yourself unknowingly developing strains of professionalism in order to pretty much keep your job and not get canned.
Key Takeaway
There's a barrage of call center jobs in Makati and all over the Metro, and if things seem far off and you feel lost, just repeat to yourself "make it happen." Don't let call center stigmas get to you; let them propel you into becoming a better person and a more effective citizen. Adapt to this environment and keep learning; thrust yourself onto the real world.
If you feel like working in a call center in the Philippines isn't going to get you anywhere, you are dead wrong (it will if you don't take your job seriously). Working at a call center can very much instill the core adulthood values of independence, responsibility, and maturity.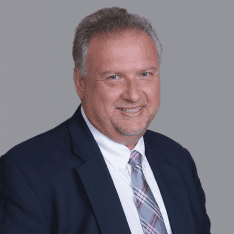 Co-CEO & CCO
US: 866-201-3370
AU: 1800-370-551
UK: 808-178-0977
j.maczynski@piton-global.com
Are you looking for an onshore, nearhsore, or offshore outsourcing solution? Don't know where to start? I am always happy to help.
Let's chat!
Best,
John.
Success in outsourcing isn't a matter of chance, but rather the result of a meticulously defined process, a formula that Fortune 500 companies have diligently honed over time. This rigor is a significant factor in the rarity of failures within these industry titans' outsourced programs.
Having spent over two decades partnering with and delivering Business Process Outsourcing (BPO) solutions to Fortune 500 clients, John possesses an in-depth understanding of this intricate process. His comprehensive approach incorporates an exhaustive assessment of outsourcing requirements, precise vendor sourcing, and a robust program management strategy.