What movies should those working in the call center industry watch?
Call Center Girl
Outsourced
The Other End of the Line
Hello
Escape from the Call Center
The Call
Who doesn't enjoy watching films? Whether you're working in a Philippine call center or some other field, chances are, you also enjoy spending your Saturday in your living room and watching great movies.
More often than not, these movies aren't purely for entertainment. In some way or another, they can also be a source of inspiration.
And what's a better way of being motivated than to watch films that revolve around the call center industry?
Here are some of the best films that every Filipino in a call center should check out:
Call Center Girl (2013)
Call Center Girl is a local film that features the famous comedienne Pokwang, along with Enchong Dee and Jessy Mendiola.
Since this is set in the Philippines, it hits the closest to home out of all the other films in this list. It is, needless to say, a must-watch for every Filipino in a call center.
Unsurprisingly, since the movie includes Pokwang, then it drips with humor.
It's about a mother who genuinely wants to help her daughter Regina save enough money, money that will give Regina an opportunity to start a career in the UK. In the mother's attempt, however, she ends up landing a job in the same Philippine call center as her daughter.
More than exploring the mother-daughter dynamics, Call Center Girl can also be considered a parody of the call center lifestyle.
So, if you're in for a good laugh, then you might want to check this out.
Outsourced (2006)
Source: Entertainment Wallpaper
Outsourced is an American film. It revolves around a call center manager who has his entire team "outsourced" to India. Consequently, he's fired. As if that isn't enough, he needs to travel to India to train the person who would be taking his position.
What happens in India, then, will be explored in this movie. Watching this will let you have an idea about how the cultural differences in various countries affect the call center world. More than that, it's also a charming romantic comedy that is guaranteed to make you smile.
The Other End of the Line (2008)
"Two countries. Two cultures. One chance at love."
That's the tagline of The Other End of the Line, a love story that's a collaboration between Indian and American production houses.
It's about an Indian call center agent who goes on a journey to San Francisco to seek the man she fell in love with over the phone. It's sure to tug at the heartstrings of those working in a Philippine call center.
Hello (2008)
Source: Mirchi9.com
If you're not really fond of romantic comedies, then you might want to check out Hello, which has a bit of action and suspense.
This is all about an event that occurs one night at a call center, as well as the politics, fuss, and personal drama that come with it. Those working in a Philippine call center can certainly relate to Hello.
If you need a bit more prodding on why you should watch this, then you should know that it's written by Rajkumar Hirani, the mind behind the highly popular Bollywood film 3 Idiots.
Escape from the Call Center (2008)
Escape from the Call Center stands out from the other movies from this list since it's the only one that originates from Europe.
This explores how the terrible economic situation in Italy can force the younger generation to plunge into jobs that might not be directly related to what they studied in college, such as working in call centers.
Escape from the Call Center explores the life of Gianfranco as he plows through his newfound work.
The Call (2013)
If you want a psychological thriller that will send your heart thumping wildly and your mind boggled, then The Call might be what you're looking for.
Although the film isn't really about the call centers you're used to, it's still another extreme take on this business, providing you a perspective that you might not have considered before.
The Call is about an operator working in an emergency call center. The nature of her job made her accustomed to saving people's lives on a daily basis.
One day, however, she takes a call that will change her life.
Key Takeaway
Everyone enjoys watching a good movie—whether you're working in a Philippine call center or in some other field.
These films, however, should go beyond sheer entertainment. They should also be a source of inspiration—one that will impel you to strive much harder in whatever it is that you do.
And if you're a Filipino in a call center, then the best way to motivate yourself is by watching movies revolving around the vibrant world of call centers.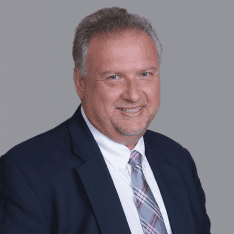 Co-CEO & CCO
US: 866-201-3370
AU: 1800-370-551
UK: 808-178-0977
j.maczynski@piton-global.com
Are you looking for an onshore, nearhsore, or offshore outsourcing solution? Don't know where to start? I am always happy to help.
Let's chat!
Best,
John.
Success in outsourcing isn't a matter of chance, but rather the result of a meticulously defined process, a formula that Fortune 500 companies have diligently honed over time. This rigor is a significant factor in the rarity of failures within these industry titans' outsourced programs.
Having spent over two decades partnering with and delivering Business Process Outsourcing (BPO) solutions to Fortune 500 clients, John possesses an in-depth understanding of this intricate process. His comprehensive approach incorporates an exhaustive assessment of outsourcing requirements, precise vendor sourcing, and a robust program management strategy.