What are the upcoming Philippine Call Center Trends in 2018?
The increasing usage of social media
Advanced data analytics
Chatbots and AI
More nonvoice inquiries
Over the past decade, the BPO industry has become one of the largest industries and career providers in the Philippines. With the Philippine Call Center becoming the go-to destination for a lot of fresh graduates in the country, it is expected to continue growing for the next few years.
2017 was another year of growth within the industry, with more BPO companies investing in the country, which increases the number of jobs in Makati, Metro Manila, Quezon City, BGC, and much more. With the country experiencing a high amount of growth in the economic center, this is seen as a welcome development that shows that the country is in an upward trend. This also means a lot of new features, advancements, and trends within the BPO industry in the next year. With 2018 poised to be an even bigger year, here are some of the trends that you have to look out for:
The (Continued) Rise of Social Media
Social media has become an important part of daily life, and everyone, from well-known figures, small businesses, and major companies use it as a platform to advertise and market their products and services to the people. With over billions of users worldwide, its influence has been crucial for a lot of industries, and the Philippine call center industry would also benefit from it greatly.
People now use social media to contact not only their friends and family but also various businesses, where they inquire about their products and services. Various companies have used social media as a way to communicate with their clients much easier, as leaving and comments and messages on social media sites have become an instant form of inquiry. Social media platforms are also a great avenue where people can give reviews about your business, and even the call centers themselves, which can help give some valuable insight on how you should be organizing your social media strategy.
Advanced Data Analytics
With today's advanced technology, research and analytics have taken new steps in development. Tools and applications that measure numerous metrics becoming more refined and accurate than ever. These measuring tools have become essential for a lot of companies across the world and it is also used as a basis on the changes in marketing strategies. Your business can simply use analytics in social media, communications, and sales, and that would allow them to create sound strategies during a very busy year. These tools are either free or very affordable and very simple to use, which means everyone would be able to learn how to analyze some of the most important statistics around.
Chatbots and AI
Another major technological step is the introduction of bots and AI in various services and applications. With a lot of tools and facilities being used by companies to make work smoother, these come in as a welcome addition. Chatbots are able to respond to simple inquiries and will be able to respond to people on a 24/7 basis. They would be even able to guide people to the whole customer journey as well, with some of the more complex inquiries being done by call center agents themselves.
While this might sound like a move to remove humans in the workplace, call center agents would be able to use this to their advantage, as they would be able to manage and facilitate more customers efficiently. This also saves more time and money, making business much smoother for the whole year. AI also helps customers and agents alike when it comes to gathering information from clients. The AI would also be able to defer their customers to call center agents when there is a need. With the increased used of machines and bots in the workplace, expect more work to be done, and make the Philippine call center jobs in Makati, Manila, and BGC run smoother.
More Nonvoice Inquiries
With the rise of social media and bots in various companies, it is expected that there would be more nonvoice inquiries compared to previous years. With more people relying on email and social media inquiries, expect more email marketing and quick messaging inquiries. The reason for this rise is that people are busier and on the go, which means that they would less likely have time for phone calls. The Philippine call center will be definitely prepared during the next year, as they have been experiencing these changes during most of the year.
Key Takeaway
The Philippine call center has become one of the most important parts of the country's economy for a significant amount of time, and these new trends would mean that they would continue to play a big part in the years that would follow. With numerous advancements in technology and an emphasis on new applications and facilities, expect these trends to dominate 2018.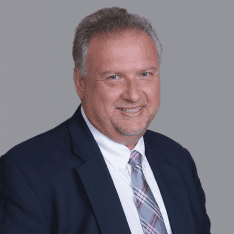 Co-CEO & CCO
US: 866-201-3370
AU: 1800-370-551
UK: 808-178-0977
j.maczynski@piton-global.com
Are you looking for an onshore, nearhsore, or offshore outsourcing solution? Don't know where to start? I am always happy to help.
Let's chat!
Best,
John.
Success in outsourcing isn't a matter of chance, but rather the result of a meticulously defined process, a formula that Fortune 500 companies have diligently honed over time. This rigor is a significant factor in the rarity of failures within these industry titans' outsourced programs.
Having spent over two decades partnering with and delivering Business Process Outsourcing (BPO) solutions to Fortune 500 clients, John possesses an in-depth understanding of this intricate process. His comprehensive approach incorporates an exhaustive assessment of outsourcing requirements, precise vendor sourcing, and a robust program management strategy.