The Philippines has cemented its position as a global outsourcing powerhouse, with a reputation for synergizing the business potentials of companies worldwide. This Southeast Asian nation has become a magnet for a wide array of outsourcing services, driven by its robust workforce, strategic government initiatives, and an unwavering commitment to service excellence. As a nexus of business process outsourcing (BPO), the Philippines offers unparalleled advantages that have been recognized by entrepreneurs and corporations alike, looking to optimize operations and drive growth.
Central to the Philippines' outsourcing success is its human capital. The country's strong educational system and high literacy rate have produced a pool of skilled professionals adept in various fields, from customer service and technical support to creative design and knowledge process outsourcing (KPO). Filipino workers are not only proficient in English but also exhibit a cultural adaptability that enables them to work effectively with international clients, making them invaluable assets in the global market.
The BPO industry in the Philippines is characterized by its wide-ranging service offerings. It has evolved far beyond voice-based customer support, expanding into sectors such as IT, healthcare, finance, legal services, and content moderation. The industry's versatility allows it to cater to the nuanced needs of diverse businesses, providing them with tailor-made solutions that enhance efficiency and foster innovation.
Economic advantages are a significant pull factor for offshore outsourcing. The country's competitive cost structures allow businesses to maximize their budget while accessing quality services that adhere to international standards. This cost-effectiveness is complemented by the Philippines' state-of-the-art infrastructure, which has been continuously upgraded to meet the demands of a fast-paced, digital-first business environment.
Technology plays a pivotal role in the BPO landscape of the Philippines. The industry has been quick to embrace advancements such as cloud computing, artificial intelligence, and data analytics, positioning itself at the forefront of modern outsourcing solutions. These technological capabilities enable BPO companies to deliver sophisticated services that drive business transformation for their clients.
The government has been a proactive partner in the growth of the outsourcing industry. Through the creation of economic zones, provision of tax incentives, and investment in higher education, the government has cultivated a conducive environment for BPO firms to thrive. The government's commitment to enhancing internet connectivity and cybersecurity measures further bolsters confidence among foreign businesses looking to outsource to the Philippines.
Resilience and adaptability are hallmarks of BPO companies in the Philippines. They have consistently proven their capacity to navigate global challenges, such as economic fluctuations and the recent pandemic, with agility and foresight. This resilience has fortified the country's reputation as a stable and reliable outsourcing destination.
The future trajectory of outsourcing to the Philippines is poised for even greater heights. As the world increasingly moves towards digitalization and remote work, the country is well-equipped to accommodate these shifts, thanks to its adaptive workforce and progressive business policies. The ongoing investment in talent development and technology will ensure that BPOs remain competitive and continue to offer cutting-edge services.
The landscape of outsourcing is a dynamic and thriving sector that stands at the intersection of quality, innovation, and cost-efficiency. The strategic advantages it offers make it an ideal partner for businesses aiming to scale, innovate, and succeed in the global marketplace. With its blend of skilled talent, technological proficiency, and a supportive business environment, the Philippines will undoubtedly remain a key player in the global outsourcing industry.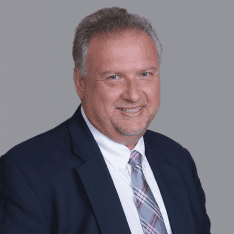 Co-CEO & CCO
US: 866-201-3370
AU: 1800-370-551
UK: 808-178-0977
j.maczynski@piton-global.com
Are you looking for an onshore, nearhsore, or offshore outsourcing solution? Don't know where to start? I am always happy to help.
Let's chat!
Best Regards,
John
Success in outsourcing isn't a matter of chance, but rather the result of a meticulously defined process, a formula that Fortune 500 companies have diligently honed over time. This rigor is a significant factor in the rarity of failures within these industry titans' outsourced programs.
Having spent over two decades partnering with and delivering Business Process Outsourcing (BPO) solutions to Fortune 500 clients, John possesses an in-depth understanding of this intricate process. His comprehensive approach incorporates an exhaustive assessment of outsourcing requirements, precise vendor sourcing, and a robust program management strategy.