Outsourcing Services Philippines: The Orchestrator of Global Business Symphony
In today's fast-paced global business milieu, enterprises are constantly seeking partners to amplify their operations, enhance efficiencies, and foster growth. The Philippines, once a hidden gem, has now shimmered to the forefront as the maestro of this intricate dance of outsourcing, seamlessly coordinating diverse business processes for organizations around the globe.
The story of the Philippines' rise in the outsourcing sector begins with its human capital. A young, educated, and dynamic workforce fluent in English finds itself in the enviable position of bridging cultural divides. This linguistic proficiency, paired with a cultural resonance with both Eastern and Western values, makes the Filipino professional a versatile player in the global outsourcing arena. Whether it's customer service, back-office operations, or cutting-edge tech support, the Filipino workforce's adaptability is evident.
But talent alone doesn't capture the entirety of the country's outsourcing allure. A concerted effort by the government and private sectors has seen infrastructural advancements specifically geared towards the BPO industry. Purpose-built facilities, bolstered IT infrastructures, and dedicated economic zones create an ecosystem where outsourcing services don't just thrive—they excel.
Yet, the Philippines' appeal is not merely transactional. Beyond the operational advantages lies a cultural tapestry of commitment, hospitality, and a deep-seated value for relationships. Outsourcing, in the Philippine context, transcends the boundaries of business contracts, evolving into partnerships that are nurtured with care, dedication, and mutual growth in mind. This ethos, often deeply embedded in Filipino culture, ensures that businesses outsourcing to the Philippines experience a blend of professionalism and genuine connection.
Innovation and forward-thinking are also crucial elements in the outsourcing narrative. As industries globally face disruption from technological advancements and changing consumer behaviors, the Philippines has displayed a knack for staying ahead of the curve. Continuous training initiatives, investment in emerging technologies, and an emphasis on innovation ensure that outsourced services are not just current but future-ready.
Cost-effectiveness, while an inherent lure, is complemented by the robust quality of services. The Philippines offers a harmonious balance where cost savings meet operational excellence, enabling businesses to redirect resources towards core competencies and strategic endeavors.
Outsourcing services in the Philippines are like a well-conducted symphony, where diverse elements come together to create harmonious outcomes. As the demands of global business evolve and the quest for reliable, innovative outsourcing partners intensifies, the Philippines stands tall, baton in hand, ready to orchestrate success for businesses the world over.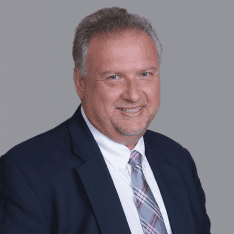 Co-CEO & CCO
US: 866-201-3370
AU: 1800-370-551
UK: 808-178-0977
j.maczynski@piton-global.com
Are you looking for an onshore, nearhsore, or offshore outsourcing solution? Don't know where to start? I am always happy to help.
Let's chat!
Best Regards,
John
Success in outsourcing isn't a matter of chance, but rather the result of a meticulously defined process, a formula that Fortune 500 companies have diligently honed over time. This rigor is a significant factor in the rarity of failures within these industry titans' outsourced programs.
Having spent over two decades partnering with and delivering Business Process Outsourcing (BPO) solutions to Fortune 500 clients, John possesses an in-depth understanding of this intricate process. His comprehensive approach incorporates an exhaustive assessment of outsourcing requirements, precise vendor sourcing, and a robust program management strategy.