Outsourcing Philippines: Harmonizing Global Business with Expert Solutions  
The Philippines has become synonymous with exceptional outsourcing, harmonizing global business needs with expertly crafted solutions. As a leader in the outsourcing industry, the country offers a strategic advantage to businesses worldwide, with its unique blend of highly skilled labor, cutting-edge technology, and a deep understanding of cross-cultural business dynamics.
This Southeast Asian nation's outsourcing services encompass a wide range, from customer support and technical help desks to creative design and legal processing. The versatility of Filipino outsourcing firms allows them to cater to various sectors, adapting to the specific requirements of IT, healthcare, finance, and e-commerce industries, among others.
The backbone of the Philippines' outsourcing success is its workforce. With a robust educational system emphasizing English proficiency and professional skills, Filipino workers are equipped to deliver quality service with excellent communication. Their ability to engage customers with warmth and understanding sets them apart, fostering a service culture that prioritizes customer satisfaction and long-term loyalty.
Technological adaptability is a core strength of outsourcing firms. They readily embrace advancements like automation, artificial intelligence, and cloud computing, which drive efficiency and innovation. This technology-forward approach ensures that businesses outsourcing to the Philippines stay ahead of the curve, benefiting from processes and systems that are at the forefront of modern business practices.
One of the most significant draws to outsourcing to the Philippines is the scalability it offers. Firms are equipped to handle the ebb and flow of business demands, providing the agility needed to respond to market changes or business growth swiftly. This scalability extends across operations, from small-scale tasks to comprehensive, integrated business processes.
Cost efficiency is a standout advantage of outsourcing to the Southeast Asian nation. Businesses benefit from competitive pricing models, which translates into reduced operational expenses without a dip in quality. This cost-effectiveness extends to various outsourcing services, enabling companies to optimize their budgets and invest in core business areas for enhanced growth.
Outsourcing providers operate on a 24/7 basis, providing global clients with continuous support. This around-the-clock availability is crucial for businesses that span multiple time zones and require consistent service delivery. It ensures that end-users receive timely assistance and support, aligning with the non-stop pace of international commerce.
Professional development and continuous learning are embedded in the culture of outsourcing firms. They invest in training and development programs to ensure that their workforce stays updated with the latest industry trends and technologies, maintaining a competitive edge in the global market.
Data security and privacy are treated with paramount importance by outsourcing firms in the Philippines. They adhere to international data protection regulations and employ stringent security protocols to ensure the confidentiality and safety of sensitive information, instilling confidence in their clients.
The government's supportive policies have been instrumental in the growth of the outsourcing industry. By incentivizing technological innovation, improving infrastructure, and fostering talent development, the government has created an environment conducive to the flourishing of world-class outsourcing services.
Outsourcing to the Philippines offers a harmonious blend of quality, innovation, and efficiency, making it an indispensable partner for global businesses. With its commitment to excellence, customer service, and continuous improvement, the local outsourcing industry stands as a beacon of global business synergy, ready to meet the diverse and dynamic needs of clients from around the world.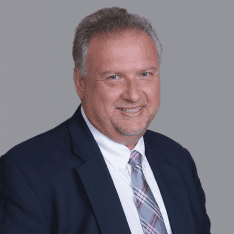 Co-CEO & CCO
US: 866-201-3370
AU: 1800-370-551
UK: 808-178-0977
j.maczynski@piton-global.com
Are you looking for an onshore, nearhsore, or offshore outsourcing solution? Don't know where to start? I am always happy to help.
Let's chat!
Best Regards,
John
Success in outsourcing isn't a matter of chance, but rather the result of a meticulously defined process, a formula that Fortune 500 companies have diligently honed over time. This rigor is a significant factor in the rarity of failures within these industry titans' outsourced programs.
Having spent over two decades partnering with and delivering Business Process Outsourcing (BPO) solutions to Fortune 500 clients, John possesses an in-depth understanding of this intricate process. His comprehensive approach incorporates an exhaustive assessment of outsourcing requirements, precise vendor sourcing, and a robust program management strategy.