Outsourcing Philippines: Bridging Front and Back-office Functions for Enhanced Customer Experience
Amidst the kaleidoscope of global business operations, the Philippines has firmly positioned itself as a hub for holistic outsourcing solutions. By seamlessly integrating front and back-office functions, the country's outsourcing industry is driving a paradigm shift, where operational efficiency goes hand-in-hand with an enhanced Customer Experience (CX).
In the bustling corridors of outsourcing providers in the Philippines, there's a synchronized dance between the visible and the invisible facets of business operations. The front office, often recognized as the face of an organization, deals with direct customer interactions. From call center agents resolving customer queries to sales representatives nurturing leads, this segment thrives on real-time engagements and communication finesse. On the other side of the spectrum, the back-office plays the critical role of ensuring that the organization's machinery runs smoothly, handling everything from data processing to administrative tasks and financial management.
Traditionally, businesses treated these as separate realms. However, the outsourcing industry in the Philippines recognized the symbiotic relationship between the two. By optimizing back-office functions, they realized they could catalyze more efficient and effective front-office interactions, ultimately elevating the overall CX.
Take, for instance, an eCommerce company. When its inventory management (a back-office task) is seamlessly synced with its customer support (a front-office function), customers receive real-time updates about product availability, leading to transparency and trust. Similarly, when financial reconciliations are expedited, billing queries can be resolved faster, leading to a more positive customer interaction.
Moreover, the integration doesn't stop at operational convergence. Outsourcing firms invest heavily in state-of-the-art technology platforms that provide a unified view of a customer's journey. These systems blend data from both front and back-office operations, offering actionable insights that can further enhance CX strategies.
The cornerstone of this integrated approach is the Filipino workforce. Known for their adaptability, commitment, and keen understanding of global business cultures, they are adept at bridging the gap between functional silos. Their innate ability to empathize with customers, combined with rigorous training in operational domains, ensures that every touchpoint, be it direct or indirect, adds value to the customer's journey.
The outsourcing landscape in the Philippines is painting a new narrative, one where front and back-office functions are not disparate entities but two sides of the same coin. By harmonizing these operations and placing CX at the epicenter, the country is setting new benchmarks for global outsourcing standards. As businesses worldwide increasingly recognize the value of integrated operations, the Southeast Asian nation stands ready to deliver, promising not just operational excellence but an unmatched customer experience.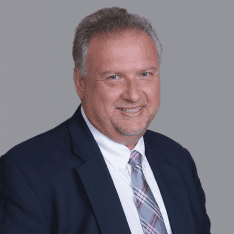 Co-CEO & CCO
US: 866-201-3370
AU: 1800-370-551
UK: 808-178-0977
j.maczynski@piton-global.com
Are you looking for an onshore, nearhsore, or offshore outsourcing solution? Don't know where to start? I am always happy to help.
Let's chat!
Best Regards,
John
Success in outsourcing isn't a matter of chance, but rather the result of a meticulously defined process, a formula that Fortune 500 companies have diligently honed over time. This rigor is a significant factor in the rarity of failures within these industry titans' outsourced programs.
Having spent over two decades partnering with and delivering Business Process Outsourcing (BPO) solutions to Fortune 500 clients, John possesses an in-depth understanding of this intricate process. His comprehensive approach incorporates an exhaustive assessment of outsourcing requirements, precise vendor sourcing, and a robust program management strategy.