Why it Makes Sense to Outsource Call Center Services to the Philippines
Why should you outsource call center services in the Philippines?
Decrease in labor costs

Professionalism

Expert management and support
Leaving the telecommunication services of a company to an external contact center is something that has always been done for quite some time. A lot of companies outsource to call center services in the Philippines solely. They believe that doing so will increase their efficiency drastically.
That being said, there are also companies that believe that they can work with just an in-house telecommunications department, and that's totally fine. However, they'll be missing out on some very cost-effective and efficient benefits that come with outsourcing.
Take a look at these reasons why outsourcing to a call centre in the Philippines is way more beneficial for your business!
Decrease in Labor Costs
A big reason why you should consider outsourcing your telecommunication efforts is that creating a dedicated department for it can be very expensive. First off, you will need to have all the appropriate equipment and software that can support the branch. You should also have at least a few trained professionals in that line of work to make things a little easier.
Unless you're a very large company, you'd probably have only a few agents at a given time, and that would mean the peak of your performance is not as high as you'd want it to be. This would mean that the amount that you would pay your local employees will probably not be fair for both you and them—especially if your business is in an area that has high living costs.
Outsourcing call center services in the Philippines will not only relieve you from buying new equipment and software, but it will also decrease the cost of labor that you'll pay! For example, a call center employee in the U.S. costs the company around $20 per hour on average, while in countries like the Philippines, it would cost around $13. That's an average of $7 difference in pay—which when it accumulated over a number of employees is incredibly significant.
Professionalism
There will be a difference in performance when you choose to have an in-house contact center as opposed to when you outsource it. Chances are, the call centre in the Philippines that you venture with, will surely have many experts in the industry. They will be more knowledgeable on how to communicate with customers. Aside from that, they will also be equipped with the latest software and equipment to make the customer experience as perfect as possible.
Team leaders also ensure that your branding will be at the forefront of every transaction. Keep in mind that people working in call centers are trained to handle a wide variety of client processes, and they are also well-known for being incredibly adaptable. Employees of call centers are generally able to adapt to different kinds of scenarios—always being able to present themselves as experts, or at least, people with great knowledge about the product or service that they're handling.
Expert Management and Support
Call centers, in general, are known for being specialist service providers, and because there are many of them, they have to constantly find a way to be above the curve. This leads to a lot of opportunities for constant growth and skills development. In fact, call centers often compete with each other over the growing talents found in their region.
An added benefit to Philippine call center services is the fact that Filipinos are already fluent in the English lexicon. Aside from that, since the Filipino workforce is generally multicultural in a sense, it's almost natural and incredibly easy for them to satisfy customers from different walks of life!
Every call center agent is faced with many kinds of different scenarios, both culturally and institutionally. Because of this, they develop a wide variety of understanding and knowledge of different products, services, and customers. Eventually, these simple agents will become seasoned veterans in their field.
Key Takeaway
The Philippines boasts the world's best call center industry. Their services are world-class and are sought after by many. This is all thanks in large part to how cost-efficient it is to make use of their services. The Philippine call center industry offers impeccable services for an incredibly inexpensive price!
The great thing about the atmosphere of Philippine call centres is that they don't just get the best and let them be. They acquire them and immediately put them into action, either improving the services they provide, or helping develop future talents. In the Philippines, there's no scarcity in talent, in fact, many call centers have their own world-class experts that almost identify the whole brand of the call centers!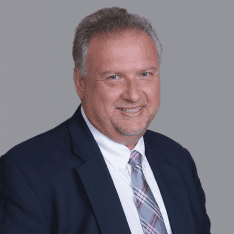 Co-CEO & CCO
US: 866-201-3370
AU: 1800-370-551
UK: 808-178-0977
j.maczynski@piton-global.com
Are you looking for an onshore, nearhsore, or offshore outsourcing solution? Don't know where to start? I am always happy to help.
Let's chat!
Best,
John.
Success in outsourcing isn't a matter of chance, but rather the result of a meticulously defined process, a formula that Fortune 500 companies have diligently honed over time. This rigor is a significant factor in the rarity of failures within these industry titans' outsourced programs.
Having spent over two decades partnering with and delivering Business Process Outsourcing (BPO) solutions to Fortune 500 clients, John possesses an in-depth understanding of this intricate process. His comprehensive approach incorporates an exhaustive assessment of outsourcing requirements, precise vendor sourcing, and a robust program management strategy.