Online retail, or e-commerce, is an industry that has experienced exponential growth, largely fueled by advances in technology and changes in consumer behavior. As the scope of online retail expands, so does the complexity of managing and optimizing the myriad of processes that underpin this dynamic industry. The intricate dance of order management, customer service, data analysis, logistics coordination, and cybersecurity, among others, poses a daunting challenge to online retailers. To address this, many turn to outsourcing as a strategic solution, and amidst a global pool of options, one country distinctly stands out: the Philippines.
In this detailed exploration, we will unravel how the Southeast Asian nation has become an epicenter for online retail outsourcing, delving into the depth and breadth of services it offers, the technological capabilities it harnesses, and the distinct advantage brought forth by its highly skilled workforce.
Customer Support: The Heart and Soul of E-commerce
In an industry where business transactions are devoid of face-to-face interaction, customer support becomes the human face of online retailers. It plays a pivotal role in building trust, fostering customer loyalty, and enhancing brand reputation. BPOs in the Philippines are well-known for their proficiency in customer support.
Backed by strong English communication skills, cultural affinity with Western societies, and an intrinsic service-oriented mindset, Filipino customer service representatives provide top-tier, empathetic support across multiple channels. They effectively manage a plethora of customer touchpoints: from handling inquiries and resolving complaints to providing after-sales support.
Order Management and Inventory Control: Keeping the Wheels Turning
Efficient handling of orders and inventory is the backbone of an e-commerce operation. Any mistake or delay can not only result in financial losses but also erode customer trust. Philippine-based call centers and BPOs demonstrate excellence in managing these critical processes.
Through advanced order management systems, these firms streamline the entire order lifecycle – from order capture and validation, through order fulfillment and tracking. Concurrently, they manage inventory control meticulously, balancing demand and supply effectively to prevent stockouts or overstocking. Real-time inventory tracking, sophisticated forecasting methods, and strategic warehouse management are some of the techniques employed to ensure optimal inventory levels.
Harnessing Data: The Lifeblood of E-commerce
E-commerce generates a goldmine of data. Properly harnessed, this data can offer invaluable insights for business strategy, decision-making, and performance enhancement. Contact centers in the Philippines provide comprehensive data management services, handling everything from data collection and data entry to data cleansing, processing, and analysis.
They also offer advanced data analytics services, turning raw data into actionable business intelligence. Leveraging cutting-edge analytical tools and machine learning algorithms, these services provide insights into customer behavior patterns, market trends, operational efficiencies, and more, thereby empowering online retailers to make data-driven decisions and stay ahead of the competition.
Logistics Management: The Make-or-Break Factor
Prompt and accurate delivery is a key expectation of online customers. Therefore, effective logistics management is a vital determinant of customer satisfaction and repeat business. Outsourcing providers in the Philippines offer a comprehensive suite of logistics support services to ensure seamless delivery of products.
These services span the entire logistics lifecycle – from vendor management and shipment coordination to customs handling, freight auditing, and returns management. They also include real-time shipment tracking and proactive communication with customers about their delivery status. The use of advanced logistics software ensures optimal route planning, efficient fleet management, and quick resolution of delivery-related issues.
Leveraging Technology: The Driving Force
Technology is the driving force behind the e-commerce revolution. Recognizing this, BPO firms are at the forefront of leveraging technology to deliver superior outsourcing services. They use advanced CRM platforms for managing customer interactions, sophisticated systems for order and inventory management, and cutting-edge analytical tools for data analysis.
Moreover, these firms are harnessing the power of AI and automation to streamline processes and enhance efficiency. AI-powered chatbots handle routine customer inquiries, automated systems expedite data entry and order processing tasks, and machine learning algorithms drive advanced analytics and fraud detection efforts.
Fraud Detection and Prevention: Safeguarding Business and Building Trust
In the world of online transactions, fraud prevention is a critical necessity. To tackle this, BPO firms in the country offer robust fraud detection and prevention services. Using advanced security technologies, machine learning algorithms, and real-time monitoring, they can identify and flag suspicious activities, thereby minimizing the risk of fraudulent transactions.
Website Management and Maintenance: The First Point of Customer Contact
A smooth, user-friendly, and appealing website is the first point of contact between an online retailer and a customer. Hence, effective website management and maintenance are crucial for attracting and retaining customers. Philippine BPO firms offer these services, handling everything from website design and development to performance optimization, bug fixing, and regular updates.
The richness and diversity of services offered by the Philippines' outsourcing sector, coupled with its technological prowess and skilled workforce, make it an ideal outsourcing destination for online retail businesses. As the e-commerce landscape continues to evolve and innovate, local BPO companies stand ready to adapt, innovate, and provide world-class services to online retailers worldwide.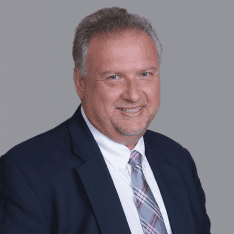 Co-CEO & CCO
US: 866-201-3370
AU: 1800-370-551
UK: 808-178-0977
j.maczynski@piton-global.com
Are you looking for an onshore, nearhsore, or offshore outsourcing solution? Don't know where to start? I am always happy to help.
Let's chat!
Best,
John.
Success in outsourcing isn't a matter of chance, but rather the result of a meticulously defined process, a formula that Fortune 500 companies have diligently honed over time. This rigor is a significant factor in the rarity of failures within these industry titans' outsourced programs.
Having spent over two decades partnering with and delivering Business Process Outsourcing (BPO) solutions to Fortune 500 clients, John possesses an in-depth understanding of this intricate process. His comprehensive approach incorporates an exhaustive assessment of outsourcing requirements, precise vendor sourcing, and a robust program management strategy.