Businesses around the world have recognized offshore companies as a strategic tool that increas efficiency levels while reducing costs.
Through the inexpensive resources and talent of tech support firms, corporations are guaranteed reduced costs and improved service quality for their consumers. These offshore technical support outsourcing agencies in the Philippines rely on proven practices and methodologies in managing outsourced technical support, and they continuously work to improve their processes aiming to deliver beyond client expectations.
Tech support vendors provide:
In-depth industry knowledge
Technological and organizational expertise
Advanced tools to manage delivery of services
Solutions aimed at helping clients quickly achieve their objectives
Best industry practices and strict project management
These offshore technical support outsourcing agencies in the Philippines offer 24/7 assistance to ensure customers of prompt issue resolution. Their skills and knowledge cover a wide range of technology product and services to assistance to manufacturers of computer hardware, software/applications, peripherals, and other technology devices.
Specifically, they handle general questions such as how-to's, installation, maintenance, troubleshooting, upgrades, configuration and other concerns.
Some specific examples of processes provided by these firms include handling calls or emails from customers concerning a problem with their personal computer may it be hardware or software; assisting customers on how to connect to their Internet Service Provider or how to set email settings or fix Internet messaging problems.
In addition, they also cover electronic consumer products such as digital home entertainment systems, digital cameras and the like. It also includes assistance for services such as domain name registration.
The proven benefits of offshoring have indeed brought significant growth to the BPO sector in the country. Their unique combination of flexibility, cost-effectiveness and performance enables them to deliver tangible results to their clients. Their capabilities feature a customer-focused approach, service readiness, high quality technology and people resources at considerably lower costs.
These offshore technical support outsourcing agencies in the Philippines help clients accomplish their cost reduction targets. By making use of resources in the country, a corporation can remain productive and profitable despite difficult economic conditions and increasing market competitiveness. These agencies helps clients achieve faster and better return on their investments by utilizing the Filipino workforce enabling them to provide quick and high quality after-sales care at a fraction of the cost.
Business process outsourcing makes available to clients a large pool of skilled representatives ready to assist customers 24 hours a day. They can add more people to a program whenever needed or allocate resources appropriately to achieve the highest level of efficiencies. Their service readiness and flexibility ultimately leads to increased customer satisfaction.
They have been working with many prominent foreign firms for close to a decade now, mostly American enterprises, and these continue to trust their services, which has led to many other technology-related brands to follow suit.
Critical to the success of these enterprises is their onsite or hands-on approach to management whether they have purely Filipino, purely foreign or mixed nationality ownership. They also put great importance in maintaining open communication between them and their clients and between management and employees.
Through years of hands-on management and in-depth consultation with clients, BPO vendors have gained valuable knowledge and experience in technical support offshoring enabling them to build a service model that truly adds value to their client's organization.
To learn more about our industry-specific BPO capabilities please contact us by calling +1-310-844-7805 or by filling out our inquiry form. We look forward to hearing from you.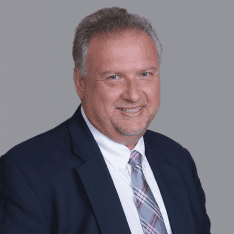 Co-CEO & CCO
US: 866-201-3370
AU: 1800-370-551
UK: 808-178-0977
j.maczynski@piton-global.com
Are you looking for an onshore, nearhsore, or offshore outsourcing solution? Don't know where to start? I am always happy to help.
Let's chat!
Best,
John.
Success in outsourcing isn't a matter of chance, but rather the result of a meticulously defined process, a formula that Fortune 500 companies have diligently honed over time. This rigor is a significant factor in the rarity of failures within these industry titans' outsourced programs.
Having spent over two decades partnering with and delivering Business Process Outsourcing (BPO) solutions to Fortune 500 clients, John possesses an in-depth understanding of this intricate process. His comprehensive approach incorporates an exhaustive assessment of outsourcing requirements, precise vendor sourcing, and a robust program management strategy.