Many companies turn to BPO vendors in the country to handle their non-core, day-to-day activities such as customer care, finance, human resources, and etcetera.
By doing so, these companies are able to focus on their core processes. Because of this significant benefit, back office services firms have experienced a veritable surge in profits.
Current industry statistics report that this trend will continue to grow as those organizations that utilized outsourcing will profit greatly with revenues tripling by the year 2008. An increasing number of big names in the sector are either starting to offer their own processing services or contracting solutions providers in the country to perform their non-core tasks.
Contact companies here offer a diverse set of services that can serve various industries including consumer goods and services, banking and financial services, health care, travel, utilities, communications, IT and many others.
Among the services they provide are call center services, customer care, transcription, animation, software development, logistics, accounting, human resources, procurement and others.
Outsourcing Cost Savings
BPO enterprises offer enterprises real and considerable economic benefits by reducing costs in the key areas of implementation, operation and workforce.
Companies that outsource to a BPO enterprise save time and money by utilizing the vendors' technology and infrastructure investments as well as the professional expertise of its employees.
In addition, the implementation of the outsourced back office solutions becomes simple and efficient because these companies already utilize streamlined solutions and usually there is only minimal customization necessary to meet the demands of clients. Research shows that companies using these companies lower resources during implementation than those who took on the tasks on their own.
Moreover, firms can also realize lower operational costs when they hire an BPO providers to manage their back office procedures. For the company, they no longer need to invest in technology maintenance and upgrades, which these firms can easily handle.
These enterprises are also a good option when  hiring a full time dedicated in-house staff, which will be a big cost factoring in recruitment, training, salary, and employee benefits.
Companies that utilize BPO companies lower their labor costs significantly. Generally, a Filipino working in a call center receives about a fifth of his or her counterpart in developed countries.
How can these vendors offer these savings?
BPO services are firms that benefit from the principle of economies of scale. These vendors specialize in BPO. Functions that are secondary to an enterprise are the primary ones for providers, which means they can implement, customize and operate back office processes in a  more efficient and cost-effective way.
They have streamlined their methods to deliver improved efficiencies to their clients. Implementations that may take several months for a company that is establishing it in house usually only take two weeks to a little over a month for a vendor, thereby saving time and money.
Offshore Services Frees Up Other Resources
These BPO companies give clients the chance to free up their resources and focus it on core functions, potentially increasing revenue and improving the longevity of these companies. This way, executives and managers can use the time and other resources saved on developing strategies.
They can focus more on measuring and analyzing performance as well as planning initiatives and budget. They have more time to work closely with staff to understand and address their needs. They can also spend more time in assessing new technologies and practices for improved efficiencies.
To learn more about our industry-specific BPO capabilities please contact us by calling +1-310-844-7805 or by filling out our inquiry form. We look forward to hearing from you.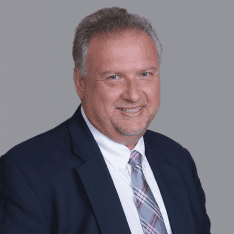 Co-CEO & CCO
US: 866-201-3370
AU: 1800-370-551
UK: 808-178-0977
j.maczynski@piton-global.com
Are you looking for an onshore, nearhsore, or offshore outsourcing solution? Don't know where to start? I am always happy to help.
Let's chat!
Best,
John.
Success in outsourcing isn't a matter of chance, but rather the result of a meticulously defined process, a formula that Fortune 500 companies have diligently honed over time. This rigor is a significant factor in the rarity of failures within these industry titans' outsourced programs.
Having spent over two decades partnering with and delivering Business Process Outsourcing (BPO) solutions to Fortune 500 clients, John possesses an in-depth understanding of this intricate process. His comprehensive approach incorporates an exhaustive assessment of outsourcing requirements, precise vendor sourcing, and a robust program management strategy.