Why finding the right solutions vendor to meet client goals is crucial to long-term success.
Discussed here are 12 capabilities to evaluate your PH call center provider.
These are findings of PITON, on the capabilities of outsourcing companies in the local setting.
The details on the findings of the research, supported by case studies, can be read in white papers published by PITON.
PITON's Study
There have previously been an assortment of ways to analyze outsourcing goals, and PITON has developed one that can be adopted as a model for identifying the capabilities that need to be thoroughly assessed by the client.
As the outsourcing market grew over the past few years in the country, the community of firms also increased and became quite diverse with locally-based specialists in particular applications and industry sectors.
In this market environment, client organizations are challenged to identify an offshore BPO agency in the Philippines whose capabilities best meets their needs. Recognizing the importance of building a long-term relationship with the right firm, strategic buyers asked PITON to focus research on the offshoring market and help customers identify what is most important during the evaluation period.
The research sought to identify any common mistake by customers in evaluating business process outsourcing vendors in the country. Based on the research, PITON found out that clients made mistakes looking at resources such as physical facilities, technology, and workforce composition. Rather, they should have focused more on the capabilities to effectively manage and deploy those resources for the customers' benefit.
Workforce Quality
As PITON described in the white paper, many senior executives tend to ask outsourcing firms to provide proof of workforce quality such as resumes, average years of experience, turnover rate, and certifications.
However, this evidence will not effectively differentiate these companies at all. Instead, customers should ask for evidence that the workforce is empowered, satisfied, and customer-oriented.
Clients also need to ask about behavior management capability: How does the offshore firm deliver service excellence through a customer-focused ethos? How did it orient new employees toward their standard work ethic? How do they reward and encourage capable, skilled and competent employees? These are the right questions to ask to get satisfying answers.
On Technology
There are also examples where customers focus on the wrong issues and frequently ask for evidence of technological excellence, because they have identified technology as a key proponent of the transformation required in the local industry.
This assessment does not distinguish between offshore BPO agencies in the Philippines because all the credible ones have excellent people on board. However, the ones who instill in its technology people an ethic of rapid and regular delivery of benefits to the business will deliver a very different experience to the client.
What kind of competencies should a customer look for? Well, to greatly varying degrees, any enterprise in the sector should have great competencies in three main domains: delivery, transformation, and relationship.
Delivery competency is the capability to respond to the customer's requirement for day-to-day operational services. Transformational competency determines the extent to which the enterprise is equipped to deliver on the clients need for service improvement and lower costs in the country.
Relationship competency determines the extent to which the offshore company is willing and able to deliver the win-win relationships that more successfully align client and agency goals and incentives over time.
PITON's Offshore BPO Agency in Philippines Supplier Capabilities Model was based on these three competencies and identified the 12 capabilities that underpin the achievement of these three target competencies.
The model provides a tool to help clients evaluate potential firms and may also help the offshore BPO agencies in the Philippines assess themselves and their relative strengths versus the competition.
Another question that was asked of PITON was would one of the 12 capabilities be more important than the others?
PITON's research found that the main differentiators between success and failure in an outsourcing relationship were the individuals who led the account teams. Leaders must operate as the CEOs of the relationship rather than as traditional account managers now delegated to the business management capability. Leaders must also have significant clout within their parent organizations to mobilize resources on behalf of their clients.
How does a buyer move from evaluating capabilities to achieving performance with an offshore BPO agency in the Philippines? Choosing a capable offshore outfit is not enough to deliver performance.
The research that supports our model suggests three imperatives for companies that wish to assess value through use of the market. First, to identify the competencies they should be accessing, client firms should think carefully about their likely future needs from any process to be outsourced.
The decision to choose a call center should be guided by the 12 capabilities in our model. And it is essential for the client to stay involved rather than step aside in the belief that everything is up to the offshore services provider now.
PITON believes that the global sourcing of business services is prompting a fundamental shift in types of IT skills and capabilities needed in the United States. PITON's research team collects and analyzes skills needed to manage different companies in the country. Through these research projects, we hope to better meet the needs of potential clients.
To learn more about our industry-specific BPO capabilities please contact us by calling +1-310-844-7805 or by filling out our inquiry form. We look forward to hearing from you.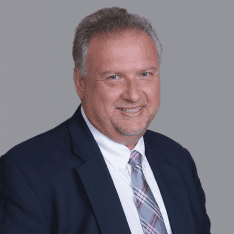 Co-CEO & CCO
US: 866-201-3370
AU: 1800-370-551
UK: 808-178-0977
j.maczynski@piton-global.com
Are you looking for an onshore, nearhsore, or offshore outsourcing solution? Don't know where to start? I am always happy to help.
Let's chat!
Best,
John.
Success in outsourcing isn't a matter of chance, but rather the result of a meticulously defined process, a formula that Fortune 500 companies have diligently honed over time. This rigor is a significant factor in the rarity of failures within these industry titans' outsourced programs.
Having spent over two decades partnering with and delivering Business Process Outsourcing (BPO) solutions to Fortune 500 clients, John possesses an in-depth understanding of this intricate process. His comprehensive approach incorporates an exhaustive assessment of outsourcing requirements, precise vendor sourcing, and a robust program management strategy.