With five definitive categories, offshore back-office processing proves to be more than what companies expect from them.
It is confounding that so little is known about the offshore back-office processing done by outsourced service providers. For better appreciation, top executives should have a refresher once in a while to keep track of changes in the Philippines BPO market.
Below are the five categories of offshore back office processing. Let's have a look and review these essential facets of the fast-growing BPO sector.
Category One. These are the large, global outsourcing providers that generate revenues of over $2 billion, and serve multiple industries and countries. Some of these big-time companies have already set up offshore presences. Yet not all category one company can boast of the same capabilities in certain BPO domains.
Category Two. These are the emerging superstar firms. These BPO firms generate anywhere between $500 million to $2 billion in revenues, and also serve multiple countries. Some are also located in.
They either have specialties in 1-3 horizontal functions like human resources, finance and accounting and procurement or in back-office processing for specific industry sectors, such as mortgage processing and travel reservations. This country is one of the more preferred countries for these companies to outsource to.
Category Three. These are the more focused companies. Each of these companies specialize in just one business function, like human resources, finance and accounting, or in one end-to-end process like order-to-cash and fulfilment.
These Category Three service companies have revenues ranging from $20 to $100 million and are privately owned. Each of these firms also possesses deep domain expertise and deploy robust process solutions, but may lack resources for huge deals or large client employee transfers.
Category Four. These are offshore BPO firms, such as those that are physically based here. These BPO service companies are all high quality, cost-advantaged alternatives, and focus on call centers and level 1 support of many horizontal business processes.
These contact center firms are rapidly winning business and are forcing many Category One and Two firms off the market. These operators and enterprises are competitive and have access to the latest technology, much like all the previous categories – combined.
Category Five. These are providers that don't exist yet. Private equity firms such as PITON will create them from scratch around an anchor client. Our clients are typically the level 1 field operations of large corporations. These new offshore firms will help clients create equity value from what is now a cost center with a definite edge.
Most clients usually gravitate towards Category One and Two firms because they are perceived as less risky. But even big guys fall – Enron being a dire example.
Therefore, PITON encourages clients to strongly consider Category Three, Four and Five companies.
When considering business process outsourcing, PITON recommends that you look into available company information so you can make a better decision.
To learn more about our industry-specific BPO capabilities please contact us by calling +1-310-844-7805 or by filling out our inquiry form. We look forward to hearing from you.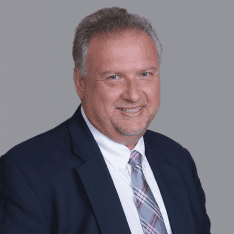 Co-CEO & CCO
US: 866-201-3370
AU: 1800-370-551
UK: 808-178-0977
j.maczynski@piton-global.com
Are you looking for an onshore, nearhsore, or offshore outsourcing solution? Don't know where to start? I am always happy to help.
Let's chat!
Best,
John.
Success in outsourcing isn't a matter of chance, but rather the result of a meticulously defined process, a formula that Fortune 500 companies have diligently honed over time. This rigor is a significant factor in the rarity of failures within these industry titans' outsourced programs.
Having spent over two decades partnering with and delivering Business Process Outsourcing (BPO) solutions to Fortune 500 clients, John possesses an in-depth understanding of this intricate process. His comprehensive approach incorporates an exhaustive assessment of outsourcing requirements, precise vendor sourcing, and a robust program management strategy.