Multilingual Contact Centers in the Philippines: Bridging Communication Gaps in Global Customer Service
Multilingual contact centers in the Philippines are redefining the landscape of global customer service by bridging communication gaps and providing culturally nuanced support to a diverse customer base. As businesses expand into new markets, the ability to communicate with customers in their native language has become a crucial competitive advantage. Here's an in-depth look at how these multilingual hubs in the Philippines are transforming customer experience (CX) on a global scale.
Language Proficiency: A Cornerstone of Multilingual Support
Outsourcing providers in the country are staffed with a workforce that boasts high proficiency in multiple languages. English, being the official language of the Philippines, is spoken fluently by the majority of the population. Beyond English, contact centers in the Philippines offer services in Spanish, Mandarin, Japanese, Korean, Arabic, and various European languages, among others. This linguistic diversity enables them to serve international clients with ease.
Cultural Adaptability: Enhancing Customer Interactions
The effectiveness of a multilingual contact center lies not only in language skills but also in cultural understanding. Filipino agents are trained to be culturally adaptable, allowing them to engage with customers in ways that are respectful and sensitive to cultural nuances. This deep level of understanding enhances CX by creating more meaningful and personalized interactions.
Technology and Training: Driving Multilingual Excellence
Investment in advanced language training programs and cutting-edge translation technologies is a hallmark of local call centers. Regular training ensures agents remain fluent and up-to-date with linguistic subtleties, while technology aids in providing accurate and timely translations when needed. Moreover, speech analytics and language detection software help in monitoring and improving the quality of multilingual support.
Operational Excellence in Multilingual Support
To ensure operational excellence, multilingual contact centers in the Philippines employ stringent hiring practices, specialized training, and continuous performance assessments. They utilize Key Performance Indicators (KPIs) specific to language support, such as Language Proficiency Scores and Cross-Cultural Communication Ratings, to measure and enhance their services.
Customized Solutions Across Time Zones
Multilingual BPOs service offerings are tailored to meet the specific needs of global clients, often providing 24/7 support to cater to different time zones. This around-the-clock service model ensures that customers have access to support in their language at any time, providing a seamless service experience.
Data Security and Compliance in a Multilingual Setting
Understanding the importance of data security, especially in a multilingual context where data traverses borders, contact centers are committed to compliance with international data protection regulations. They adopt robust security protocols and regular audits to protect sensitive customer information, building trust and ensuring a secure service environment.
Multilingual contact centers stand at the forefront of global customer service, offering a unique blend of linguistic talent, cultural intelligence, and technological sophistication. They not only facilitate communication in multiple languages but also elevate CX through personalized, culturally-aware interactions. As businesses continue to globalize, these call centers in the country will play an increasingly vital role in providing a voice to brands around the world, connecting them with their customers in a way that transcends language barriers.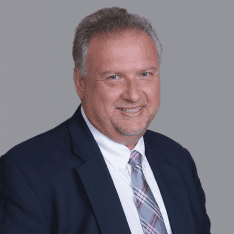 Co-CEO & CCO
US: 866-201-3370
AU: 1800-370-551
UK: 808-178-0977
j.maczynski@piton-global.com
Are you looking for an onshore, nearhsore, or offshore outsourcing solution? Don't know where to start? I am always happy to help.
Let's chat!
Best Regards,
John
Success in outsourcing isn't a matter of chance, but rather the result of a meticulously defined process, a formula that Fortune 500 companies have diligently honed over time. This rigor is a significant factor in the rarity of failures within these industry titans' outsourced programs.
Having spent over two decades partnering with and delivering Business Process Outsourcing (BPO) solutions to Fortune 500 clients, John possesses an in-depth understanding of this intricate process. His comprehensive approach incorporates an exhaustive assessment of outsourcing requirements, precise vendor sourcing, and a robust program management strategy.