In a globally connected economy, effective customer service transcends borders and languages. Businesses are increasingly prioritizing multilingual capabilities in their customer service strategies, recognizing the value of communicating with customers in their native languages. As a result, multilingual contact center services are becoming an indispensable asset for global businesses.
The Philippines, known as one of the world's leading outsourcing destinations, has emerged as a prominent player in this sector. This country is not just a hub for English-speaking call center services but has branched out into a range of languages, catering to the diverse needs of businesses worldwide.
The Rise of the Philippines in the Contact Center Industry
Over the past two decades, the BPO industry in the Philippines has witnessed exponential growth. What initially started as an English-centric contact center service to serve primarily Western countries, particularly the U.S., has evolved to offer services in several other languages.
Several elements have contributed to this evolution. A significant aspect is the country's robust education system, which places substantial emphasis on learning foreign languages. In addition to English, many Filipinos are proficient in Spanish, due to the country's historical ties with Spain, and other languages, like Mandarin, Japanese, and Korean, due to educational initiatives and the country's geopolitical position in Asia.
Another contributing factor is the strategic geographic location of the Philippines, making it an ideal location to service various time zones around the globe. Its political stability, technological infrastructure, and the government's pro-BPO policies further attract global companies to set up contact centers in the country.
The Escalating Importance of Multilingual Contact Center Services
Globalization and digital transformation have shifted customer expectations dramatically. Customers now demand instant, personalized, and seamless experiences, regardless of their location. This change has emphasized the need for businesses to understand and communicate with their customers effectively, necessitating multilingual customer service.
Multilingual contact centers go beyond mere transactional interactions—they build relationships. Speaking to customers in their native language not only fosters clearer communication but also demonstrates cultural respect. This strategy enhances customer satisfaction, ultimately leading to improved customer loyalty and retention, and positively impacting the company's bottom line.
Moreover, offering multilingual customer service is now a key differentiator in a competitive market. It enables businesses to broaden their customer base and penetrate new markets more effectively.
The Competitive Advantage of the Philippines
The Philippines' rise as a hub for multilingual contact center services is not accidental—it's a result of a unique blend of factors that give the country a competitive edge.
Firstly, linguistic proficiency is a significant advantage. The country boasts a large, highly educated workforce with diverse language skills. This linguistic diversity extends beyond English and Spanish to include Mandarin, Japanese, Korean, and more, making the country an attractive location for businesses seeking multilingual services.
Secondly, Filipinos are known for their exceptional customer service skills. Culturally, they are hospitable and empathetic, traits that translate into their professional customer service. They can relate to customer emotions, providing personalized and compassionate service that stands out.
Thirdly, the Asian nation offers cost-effective solutions. Despite providing high-quality services, the cost of labor and operations in the country is lower than in Western countries. This affordability makes the country an appealing choice for businesses, especially small and medium enterprises looking for cost-efficient yet high-quality customer service solutions.
The bottom line: The rise of multilingual contact center services in the Philippines marks a crucial development in the global customer service landscape. By harnessing their linguistic capabilities, empathetic customer service approach, and competitive cost structure, the Philippines is emerging as a critical player in the global market for multilingual contact center services.
In the era of globalization and digital transformation, multilingual customer service is no longer optional—it's essential. As businesses adapt to this reality, the Philippines stands as a beacon, demonstrating the immense potential of a linguistically diverse and customer-centric approach to service. It offers a model for others to emulate, potentially ushering in a new era of customer service that is truly global in its reach and local in its approach.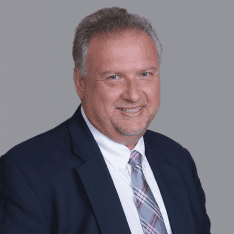 Co-CEO & CCO
US: 866-201-3370
AU: 1800-370-551
UK: 808-178-0977
j.maczynski@piton-global.com
Are you looking for an onshore, nearhsore, or offshore outsourcing solution? Don't know where to start? I am always happy to help.
Let's chat!
Best,
John.
Success in outsourcing isn't a matter of chance, but rather the result of a meticulously defined process, a formula that Fortune 500 companies have diligently honed over time. This rigor is a significant factor in the rarity of failures within these industry titans' outsourced programs.
Having spent over two decades partnering with and delivering Business Process Outsourcing (BPO) solutions to Fortune 500 clients, John possesses an in-depth understanding of this intricate process. His comprehensive approach incorporates an exhaustive assessment of outsourcing requirements, precise vendor sourcing, and a robust program management strategy.