Multilingual Call Center Philippines: Bridging the Global Communication Gap with Excellence
In an age where businesses transcend borders, language should never be a barrier. The Philippines, known for its rich tapestry of diverse cultures and languages, stands tall in the international business landscape, offering multilingual call center solutions that seamlessly bridge various communication divides. Its stellar reputation as a premier hub for multilingual customer service has been shaped by an amalgamation of unique factors.
The Philippines' historical tapestry, influenced by various colonizers, has gifted its populace with an innate ability to adeptly adapt to different languages. While English is predominantly spoken as a second language, its versatility goes far beyond. Filipino call center agents fluently converse in Spanish, French, German, Mandarin, and Japanese, serving as crucial links for businesses that cater to an extensive global clientele.
But it's not just about linguistic capabilities. Filipinos bring an unmatched cultural sensitivity to the table. They aren't merely language speakers; they resonate with the intricacies, idioms, and unique cultural references embedded within them. This intuitive understanding ensures that customers from varied backgrounds always feel valued, understood, and catered to, epitomizing the essence of unparalleled customer service.
The rapid strides in technology have only amplified the competencies of these multilingual call centers. Cutting-edge CRM systems paired with innovative AI-driven tools equip agents to address and resolve customer issues swiftly and efficiently. Emerging tools like real-time translation systems paint a future where customer service might see a complete erasure of language barriers.
Yet, the real value proposition of the multilingual call center sector in the Philippines is its people. Agents undergo exhaustive training, ensuring they're not only linguistically skilled but also adept at managing a wide range of customer concerns. Cultural immersion modules are often part of their training, refining their ability to understand and empathize with clients from different parts of the world.
For businesses, partnering with such multilingual centers offers a cascade of advantages. Not only does it enhance their global image, signaling an inclusive and international approach, but it also opens doors to previously inaccessible markets constrained by language differences. It's a direct ticket to fostering trust and loyalty, as customers appreciate the effort taken to serve them in their native language.
In the dynamic realm of global commerce, where every advantage counts, the Philippines carves a distinct space with its multilingual call center prowess. Enterprises tapping into this unique offering are poised to not only expand their global footprint but also to deepen their connection with a diverse customer base. With the country steering this ship, the future of multilingual customer support promises more inclusivity, bridging divides and fostering global unity.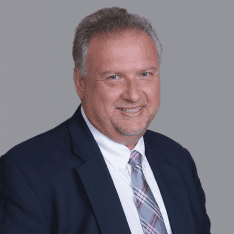 Co-CEO & CCO
US: 866-201-3370
AU: 1800-370-551
UK: 808-178-0977
j.maczynski@piton-global.com
Are you looking for an onshore, nearhsore, or offshore outsourcing solution? Don't know where to start? I am always happy to help.
Let's chat!
Best Regards,
John
Success in outsourcing isn't a matter of chance, but rather the result of a meticulously defined process, a formula that Fortune 500 companies have diligently honed over time. This rigor is a significant factor in the rarity of failures within these industry titans' outsourced programs.
Having spent over two decades partnering with and delivering Business Process Outsourcing (BPO) solutions to Fortune 500 clients, John possesses an in-depth understanding of this intricate process. His comprehensive approach incorporates an exhaustive assessment of outsourcing requirements, precise vendor sourcing, and a robust program management strategy.