Multilingual Back-Office Outsourcing Philippines: Catalyzing Global Business Connectivity
The Philippines has risen to be a catalyst in global business connectivity through its robust multilingual back-office outsourcing services. With an unparalleled blend of linguistic diversity, technical proficiency, and cultural adaptability, the nation's BPO sector provides comprehensive solutions that bridge language barriers and streamline international operations.
In the heart of Southeast Asia, the Philippines boasts a multilingual workforce adept at navigating the subtleties of various languages and dialects. This proficiency extends across the spectrum of back-office functions, including customer support, financial services, human resources, and IT management. By offering services in multiple languages, Philippine BPO firms enable global businesses to communicate effectively with their diverse customer base, enhancing customer relations and ensuring business continuity across borders.
The integration of cutting-edge technology into multilingual back-office operations is a hallmark of outsourcing firms. Leveraging sophisticated software and platforms such as AI, machine learning, and cloud-based systems, these firms ensure precision and efficiency in data management, transaction processing, and customer relationship management. These technological advancements not only optimize workflow but also provide scalability to meet the growing demands of global clients.
Flexibility and customization are key strengths of the local BPO industry. Outsourcing firms offer tailored services that align with the specific needs of businesses, allowing for a seamless extension of in-house operations. Whether it's a small enterprise or a large corporation, these firms can adapt their services to the fluctuating dynamics of the global market, providing agility and a strategic edge to their clients.
Economic efficiency is another compelling benefit of outsourcing back-office operations to the Philippines. The cost-effective solutions provided by Philippine BPO companies result in significant savings for businesses, enabling them to invest more resources into their core competencies and strategic initiatives. This economic advantage is critical for businesses looking to maximize efficiency and growth without sacrificing the quality of their operations.
The round-the-clock operational capabilities of BPOs ensure that businesses can provide continuous service to their customers. This 24/7 support is essential for maintaining a strong customer service presence, particularly for businesses with a global footprint operating across multiple time zones.
The commitment to ongoing professional development within the outsourcing sector in the country is evident in the continuous upskilling of its workforce. Regular training in the latest back-office technologies, language proficiency, and industry best practices ensures that employees are well-equipped to handle the complexities of global business operations.
Data security and compliance with international standards are top priorities for Philippine outsourcing firms. With stringent protocols in place to protect sensitive information, these firms maintain the highest levels of data integrity and confidentiality, instilling confidence in their international clients.
The government's proactive approach to nurturing the outsourcing industry has been a significant factor in its success. Through educational initiatives that emphasize language skills and technical training, as well as policies that encourage foreign investment, the Philippines has solidified its reputation as a premier destination for multilingual back-office outsourcing.
The multilingual back-office outsourcing services offered by the Philippines are integral to the success of global businesses. By providing expert solutions that transcend language and cultural barriers, BPOs are key enablers of international business connectivity. As the demand for sophisticated, multilingual back-office services continues to grow, the Asian BPO powerhouse nation is poised to meet these needs with its unique blend of talent, technology, and cost-effectiveness, further strengthening its position as a leader in the outsourcing industry.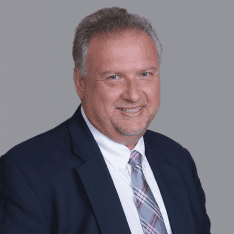 Co-CEO & CCO
US: 866-201-3370
AU: 1800-370-551
UK: 808-178-0977
j.maczynski@piton-global.com
Are you looking for an onshore, nearhsore, or offshore outsourcing solution? Don't know where to start? I am always happy to help.
Let's chat!
Best Regards,
John
Success in outsourcing isn't a matter of chance, but rather the result of a meticulously defined process, a formula that Fortune 500 companies have diligently honed over time. This rigor is a significant factor in the rarity of failures within these industry titans' outsourced programs.
Having spent over two decades partnering with and delivering Business Process Outsourcing (BPO) solutions to Fortune 500 clients, John possesses an in-depth understanding of this intricate process. His comprehensive approach incorporates an exhaustive assessment of outsourcing requirements, precise vendor sourcing, and a robust program management strategy.