The Philippines has long been recognized for its robust Business Process Outsourcing (BPO) industry, with its skilled workforce and cost-effective services. But in recent years, a new field has started to emerge in this Southeast Asian nation — the outsourcing of medical technology (medtech) services. As the global healthcare industry witnesses rapid advancements and growing demands, the Philippines has strategically positioned itself as an outsourcing destination for medtech, offering a potent blend of technical expertise, innovation, and affordability.
Unleashing its Potential
In the era of digital health and personalized medicine, medtech has a crucial role to play. The industry includes the development and manufacturing of medical devices, health information systems, wearable technology, and more. As the world grapples with an aging population, chronic diseases, and now global pandemics, the need for innovative and efficient healthcare solutions has never been greater.
The Philippines, with its robust IT and BPO sectors, has been uniquely positioned to seize this opportunity. It combines a highly educated workforce proficient in English, a favorable regulatory environment, strategic location, and competitive costs to make it a highly attractive outsourcing destination for global medtech innovators and disruptors.
The Workforce: The Philippines' Greatest Asset
Perhaps the nation's most significant advantage is its highly skilled and motivated workforce. With over 500,000 graduates annually in IT-related and healthcare fields, the country has a vast talent pool to draw from. Their English proficiency, cultural compatibility with Western norms, and dedication to work have made the Filipino workforce an asset in servicing global medtech demands.
Infrastructure and Government Support
The local government has played a key role in driving the growth of the outsourcing sector. The Department of Information and Communications Technology (DICT) and the Department of Health (DOH) have been proactive in implementing policies conducive to the industry's growth. They have invested in infrastructure, provided training programs, and established policies to protect data privacy and security, all of which have boosted investor confidence.
Moreover, the Philippines' strategic geographic location makes it a bridge between the East and the West. It operates on a reverse time zone to the United States, which ensures round-the-clock services for Western clients.
Global Partnerships and Innovation
The Philippines' medical techonlogy outsourcing sector is not just about providing services; it's about fostering innovation. Several global medtech players have partnered with local companies, contributing to the development of innovative medical solutions. Areas like telemedicine, electronic health records, medical coding, and billing have seen significant advancement, with many more areas ripe for exploration.
Future Outlook: The Road Ahead
The future of outsourcing in the Philippines looks bright. The industry is expected to grow exponentially as more global healthcare companies look to leverage the country's talents and capabilities. The country's commitment to continuous learning and adaptation to new technologies means that it's well-prepared to ride the wave of future health tech trends.
The global pandemic has highlighted the importance of digital health solutions and the need for efficient, affordable healthcare services. As companies worldwide look to reduce costs while improving services, the Philippines is set to become an even more important player in the global medtech outsourcing sector.
The rise of business process outsourcing to the Philippines is a testament to the country's resilience, adaptability, and ambition. By leveraging its strengths and seizing opportunities, the Southeast Asian nation is well on its way to becoming a global hub for medtech innovation and services. The country's journey in this sector serves as a powerful example of how digital health can reshape economies and improve lives globally.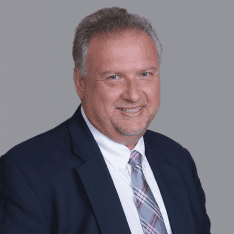 Co-CEO & CCO
US: 866-201-3370
AU: 1800-370-551
UK: 808-178-0977
j.maczynski@piton-global.com
Are you looking for an onshore, nearhsore, or offshore outsourcing solution? Don't know where to start? I am always happy to help.
Let's chat!
Best,
John.
Success in outsourcing isn't a matter of chance, but rather the result of a meticulously defined process, a formula that Fortune 500 companies have diligently honed over time. This rigor is a significant factor in the rarity of failures within these industry titans' outsourced programs.
Having spent over two decades partnering with and delivering Business Process Outsourcing (BPO) solutions to Fortune 500 clients, John possesses an in-depth understanding of this intricate process. His comprehensive approach incorporates an exhaustive assessment of outsourcing requirements, precise vendor sourcing, and a robust program management strategy.