Medical Record Retrieval Outsourcing Philippines: Advancing Healthcare with Precision and Reliability
The global healthcare sector continually seeks ways to improve efficiency and reduce costs without compromising patient care's quality. One of the critical solutions to this perennial challenge is the outsourcing of specific non-core processes. In this context, the Philippines emerges as a major player, especially in the niche area of medical record retrieval outsourcing.
When it comes to the arena of healthcare services, accuracy and timeliness are paramount. Medical records are essential as they chronicle a patient's entire health journey, from diagnoses to treatments and prognoses. Ensuring swift and correct retrieval of these records is vital for multiple reasons – be it for clinical decisions, insurance claims, or legal purposes.
So, what makes the Philippines a preferred destination for such a meticulous task? Firstly, the country's reputation as a BPO powerhouse extends to the healthcare sector. Having already proven its mettle in areas like customer service and IT, the Southeast Asian nation has effectively channeled its resources, infrastructure, and workforce training towards medical BPO services.
A key strength lies in the Filipino workforce. The country boasts a vast pool of healthcare professionals, many of whom choose to work in the BPO sector. Their medical background becomes invaluable when it comes to understanding the intricacies of patient records. Furthermore, the nation's education system places a significant emphasis on English proficiency, ensuring seamless communication with global clients.
Technology and infrastructure play crucial roles in this success narrative. The nation has made concerted efforts to upgrade its IT infrastructure, ensuring that data retrieval and storage are both swift and secure. Data security is of utmost priority, given the sensitive nature of medical records. Adhering to international standards of data privacy, the Philippines has established stringent measures to prevent breaches.
Cost-effectiveness is another driving factor. Outsourcing to the Philippines allows global healthcare providers to achieve operational efficiency at a fraction of the cost they would incur domestically. The competitive pricing does not come at the quality's expense, as the services offered are on par, if not superior, to global standards.
No discussion about the country's BPO prowess can be complete without mentioning the inherent warmth and dedication of the Filipino workforce. This trait, deeply embedded in the country's culture, translates into meticulous attention to detail, empathy, and an unwavering commitment to excellence.
Yet, challenges remain. The ever-evolving landscape of medical technology, especially the integration of digital platforms like Electronic Health Records (EHRs), requires the workforce to be in a continuous learning mode. The Philippines, recognizing this need, invests extensively in training programs and workshops, ensuring that its professionals remain abreast of the latest industry trends and technologies.
The demand for efficient and precise medical record retrieval continues to grow globally, the Philippines stands poised to meet and exceed these expectations. With its harmonious blend of human talent, technological advancement, and commitment to quality, the nation solidifies its position as a premier destination for healthcare BPO services. As healthcare providers and institutions worldwide grapple with the dual challenges of improving patient care and reducing operational costs, it's clear that the country will play a pivotal role in shaping the future of healthcare outsourcing.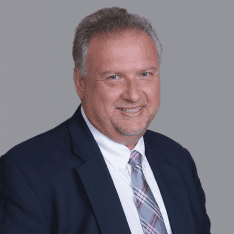 Co-CEO & CCO
US: 866-201-3370
AU: 1800-370-551
UK: 808-178-0977
j.maczynski@piton-global.com
Are you looking for an onshore, nearhsore, or offshore outsourcing solution? Don't know where to start? I am always happy to help.
Let's chat!
Best Regards,
John
Success in outsourcing isn't a matter of chance, but rather the result of a meticulously defined process, a formula that Fortune 500 companies have diligently honed over time. This rigor is a significant factor in the rarity of failures within these industry titans' outsourced programs.
Having spent over two decades partnering with and delivering Business Process Outsourcing (BPO) solutions to Fortune 500 clients, John possesses an in-depth understanding of this intricate process. His comprehensive approach incorporates an exhaustive assessment of outsourcing requirements, precise vendor sourcing, and a robust program management strategy.