Medical Billing Outsourcing Philippines: Revolutionizing Healthcare Revenue Management
The healthcare sector globally is undergoing rapid transformations, both technologically and administratively. Within this dynamic setting, maintaining financial health via efficient medical billing becomes paramount. The Philippines, renowned for its Business Process Outsourcing (BPO) prowess, is now becoming a global nexus for medical billing outsourcing. With its combination of professional expertise, state-of-the-art technology, and cost-effectiveness, the archipelago offers healthcare entities worldwide a viable solution to their billing challenges.
Medical billing, while crucial, is a complex process. It requires a thorough understanding of healthcare codes, claim processes, insurance policies, and compliance standards. The Philippines, with its robust educational infrastructure, produces a steady stream of professionals skilled in the nuances of medical billing. These experts are trained to navigate the labyrinth of codes, ensuring that healthcare providers' services are billed accurately, thus reducing claim denials and enhancing revenue inflow.
Language proficiency plays an instrumental role in this success story. English, being the official language and medium of instruction in the country, ensures that the country's medical billing professionals can communicate effectively with global clients and understand the intricacies of medical terminologies, documentation, and guidelines. This linguistic competence significantly diminishes errors, which are often costly both in terms of finance and reputation.
Beyond the human resource edge, the nation's technological infrastructure in the BPO sector is top-notch. In the realm of medical billing, this translates to the integration of advanced billing software, electronic health record systems, and secure data transmission protocols. The emphasis on data security, given the sensitive nature of medical information, is paramount. Filipino BPO firms prioritize this aspect, often achieving international certifications to attest to their data protection standards.
But what truly propels the Philippines to the forefront of the medical billing outsourcing arena is the cost advantage. Labor and operational costs in the country are significantly lower than in the West. Thus, by outsourcing their medical billing processes to the Philippines, healthcare entities can realize savings of up to 50%. These cost reductions don't come at the expense of quality, making the proposition even more attractive.
Additionally, the government's proactive stance in promoting the BPO industry lends further credibility. Policies are in place to foster growth, ensure data security, and maintain service quality. This governmental backing provides an added layer of assurance to foreign entities seeking to outsource their medical billing operations.
Nevertheless, as with any outsourcing venture, due diligence remains essential. Healthcare providers must choose their Philippine partners judiciously, assessing their track record, client testimonials, technological prowess, and data security measures. Engaging with a reliable partner can transform the medical billing process from a cumbersome chore to a streamlined operation that bolsters the bottom line.
The Philippines' ascendancy in the medical billing outsourcing sector is not coincidental. It's a calculated outcome of the country's investments in education, technology, and infrastructure. For healthcare entities grappling with the intricacies of billing and looking for cost-effective, efficient solutions, the country stands out as a beacon, promising quality, security, and financial prudence.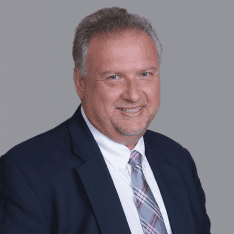 Co-CEO & CCO
US: 866-201-3370
AU: 1800-370-551
UK: 808-178-0977
j.maczynski@piton-global.com
Are you looking for an onshore, nearhsore, or offshore outsourcing solution? Don't know where to start? I am always happy to help.
Let's chat!
Best Regards,
John
Success in outsourcing isn't a matter of chance, but rather the result of a meticulously defined process, a formula that Fortune 500 companies have diligently honed over time. This rigor is a significant factor in the rarity of failures within these industry titans' outsourced programs.
Having spent over two decades partnering with and delivering Business Process Outsourcing (BPO) solutions to Fortune 500 clients, John possesses an in-depth understanding of this intricate process. His comprehensive approach incorporates an exhaustive assessment of outsourcing requirements, precise vendor sourcing, and a robust program management strategy.