Medical Billing Outsourcing Philippines: Navigating the Complexities of Healthcare Finances
Amid the intricate layers of healthcare delivery, a crucial yet often overlooked component is medical billing. The process, although administrative, holds the reins to the financial health of medical establishments. It involves meticulous attention to detail, up-to-date knowledge of coding regulations, and a steadfast commitment to accuracy. In the pursuit of optimizing this critical function, a rising number of global healthcare entities are turning their gaze towards the Philippines for medical billing outsourcing.
The reasons for this shift are manifold, rooted both in the intrinsic strengths of the country and the evolving demands of the healthcare sector. At the forefront is the nation's longstanding reputation as a trusted hub for Business Process Outsourcing (BPO). This experience has enabled the nation to create a refined ecosystem tailored to the nuanced demands of medical billing.
Key to the success of the Philippines in this domain is its workforce. The country is home to a vast pool of professionals with a strong background in nursing, pharmacy, and other allied health disciplines. These individuals bring a unique blend of medical knowledge and administrative acumen to the table. Moreover, their rigorous training in International Classification of Diseases (ICD) codes and the Health Insurance Portability and Accountability Act (HIPAA) compliance ensures that the billing processes are both accurate and secure.
The nation's focus on technological adoption further enhances its value proposition. In an age where Electronic Health Records (EHR) and advanced billing software are the norms, the Philippines ensures its infrastructural capabilities are in lockstep with global standards. Secure data servers, cloud-based solutions, and advanced encryption techniques ensure that patient data remains sacrosanct, and billing operations run seamlessly.
Beyond the tangible assets of infrastructure and talent, the country offers another invaluable advantage: cost efficiency. Medical billing, especially in countries like the United States, can be a costly affair. By outsourcing to the Philippines, healthcare entities can achieve significant cost savings without compromising on the quality or accuracy of the billing process.
It isn't merely about cost-cutting. The essence of medical billing lies in its accuracy, given that errors can lead to claim rejections, revenue losses, and compliance issues. Recognizing this, the country places a premium on quality assurance. Regular audits, feedback loops, and continuous training programs ensure that Filipino professionals consistently deliver error-free and compliant billing services.
The evolving landscape of healthcare, marked by telemedicine, personalized treatments, and complex insurance paradigms, indicates that the demands on medical billing will only intensify. The Asian archipelago nation, with its agile business models and commitment to excellence, is poised to address these evolving challenges.
Medical billing stands at the intersection of healthcare delivery and financial sustainability. It's a domain that demands precision, expertise, and a deep understanding of both medical procedures and administrative protocols. The Philippines, with its harmonious blend of talent, technology, and tenacity, offers a compelling solution in this space, ensuring that healthcare entities can focus on their core mission of patient care, with the confidence that their billing processes are in expert hands.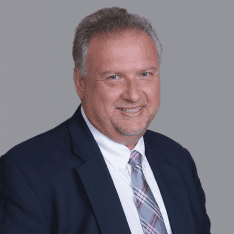 Co-CEO & CCO
US: 866-201-3370
AU: 1800-370-551
UK: 808-178-0977
j.maczynski@piton-global.com
Are you looking for an onshore, nearhsore, or offshore outsourcing solution? Don't know where to start? I am always happy to help.
Let's chat!
Best Regards,
John
Success in outsourcing isn't a matter of chance, but rather the result of a meticulously defined process, a formula that Fortune 500 companies have diligently honed over time. This rigor is a significant factor in the rarity of failures within these industry titans' outsourced programs.
Having spent over two decades partnering with and delivering Business Process Outsourcing (BPO) solutions to Fortune 500 clients, John possesses an in-depth understanding of this intricate process. His comprehensive approach incorporates an exhaustive assessment of outsourcing requirements, precise vendor sourcing, and a robust program management strategy.