Lead Generation Philippines: 10 Reasons Why the Philippines is the Ideal Outsourcing Destination
Lead generation is a vital process for businesses of all sizes and industries. It involves identifying and connecting with potential customers to generate new leads and opportunities. Outsourcing lead generation to a third-party provider is a popular strategy for businesses that want to expand their reach and improve their ROI. Among the countries where lead generation outsourcing is booming, the Philippines is becoming an increasingly popular destination. This article highlights 10 reasons why the country is the ideal outsourcing destination for lead generation.
Large and skilled workforce: The Philippines has a large and highly educated workforce, making it an ideal destination for lead generation outsourcing. Many Filipinos are fluent in English and have the skills and expertise needed to effectively generate leads for businesses.
Low labor costs: Compared to other outsourcing destinations, the Philippines has relatively low labor costs, making it an attractive option for companies looking to outsource lead generation.
Strong English proficiency: English is one of the official languages of the Philippines, and many Filipinos have strong proficiency in the language. This makes it easy for businesses to communicate with their lead generation team.
Time zone advantage: The Philippines is in the same time zone as many major business centers, such as Singapore and Hong Kong. This allows businesses to easily coordinate with their lead generation team and respond to leads in a timely manner.
Strong telecommunications infrastructure: The Philippines has a strong telecommunications infrastructure, which allows for reliable and fast internet connectivity. This is essential for businesses that rely on technology to generate leads.
Government support: The government of the Philippines has been supportive of the outsourcing industry and has implemented policies to encourage foreign investment.
Positive cultural fit: Filipinos are known for their friendly, hospitable nature, making them well-suited to lead generation, which requires good communication and relationship building.
Wide range of outsourcing providers: The Philippines has a wide range of outsourcing providers, from small startups to large multinationals, giving businesses a wide range of options to choose from.
Experienced talent: The Philippines has a long history of outsourcing and has an experienced talent pool that has been providing lead generation services to businesses worldwide.
Flexible working models: Companies can choose from different working models, such as in-house teams or virtual teams, based on their needs and budget.
These reasons make the Philippines an ideal location for lead generation outsourcing. With its skilled workforce, low labor costs, strong English proficiency, and positive cultural fit, businesses can outsource lead generation with confidence, knowing that they will get high-quality service at a cost-effective price.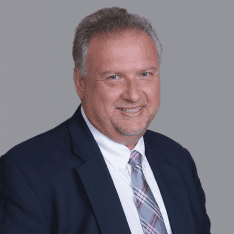 Co-CEO & CCO
US: 866-201-3370
AU: 1800-370-551
UK: 808-178-0977
j.maczynski@piton-global.com
Are you looking for an onshore, nearhsore, or offshore outsourcing solution? Don't know where to start? I am always happy to help.
Let's chat!
Best Regards,
John
Success in outsourcing isn't a matter of chance, but rather the result of a meticulously defined process, a formula that Fortune 500 companies have diligently honed over time. This rigor is a significant factor in the rarity of failures within these industry titans' outsourced programs.
Having spent over two decades partnering with and delivering Business Process Outsourcing (BPO) solutions to Fortune 500 clients, John possesses an in-depth understanding of this intricate process. His comprehensive approach incorporates an exhaustive assessment of outsourcing requirements, precise vendor sourcing, and a robust program management strategy.