Insurtech BPO Philippines: Pioneering Digital Transformations in the Global Insurance Landscape
In the dynamic realm of insurance, technological innovations are continually redefining traditional operational models. Dubbed "Insurtech", this fusion of insurance and technology aims to streamline processes, enhance customer experiences, and usher in unprecedented efficiencies. Amidst this transformative wave, one nation, in particular, has positioned itself as an indispensable ally to global insurance enterprises: the Philippines.
The Philippines, already a recognized titan in the Business Process Outsourcing (BPO) domain, is now spearheading the insurtech BPO movement. With a legacy of excellence in the BPO sector, the country is aptly leveraging its strengths to cater to the intricate needs of the insurtech industry.
One of the key drivers behind the nation's insurtech ascent is its exceptional human capital. The country boasts a workforce adept at combining insurance acumen with technological prowess. The educational institutions here have been pivotal, producing graduates who are conversant with the latest insurtech tools, data analytics, and AI-driven processes. This fusion of insurance knowledge with tech-savviness ensures that outsourced operations are not only efficient but also innovative.
The Asian nation's technological infrastructure is robust, aligning seamlessly with the demands of the insurtech sector. The country's BPO centers are equipped with cutting-edge software, high-speed connectivity, and advanced data protection measures. This ensures that insurtech operations, whether it's claims processing, underwriting support, or policy management, are executed flawlessly.
Economically, the Philippines offers a compelling proposition. The operational costs in the country are significantly lower than in many Western counterparts. Yet, this cost-efficiency does not come at the expense of quality. Insurance firms can achieve substantial cost savings while benefiting from top-notch insurtech services, a balance that's crucial in the highly competitive insurance landscape.
Cultural adaptability, an often-overlooked asset, further solidifies the nation's position in insurtech BPO. Filipinos inherently possess an excellent customer service ethos. In an industry like insurance, which hinges on trust and effective communication, this trait is invaluable. When combined with technological interventions, it results in service delivery that's not just swift but also empathetic and customer-centric.
The local government, recognizing the potential of insurtech BPO, has been proactive in its support. Favorable policies, skill enhancement programs, and incentives have created an ecosystem where insurtech BPOs can thrive. This governmental backing ensures stability and growth, inviting global insurance players to invest with confidence.
The insurtech revolution, with its promise of digital transformation and enhanced customer experiences, is reshaping the global insurance industry. As insurers grapple with the challenges and opportunities of this new era, the Asian BPO powerhouse emerges as a beacon, offering solutions that are technologically advanced, economically prudent, and human-centric.
Insurtech BPO to the Philippines is not merely about leveraging technology; it's about reimagining the very fabric of insurance operations. It's a promise of a future where insurance processes are seamless, customer interactions are profound, and business growth is inevitable.
For global insurance enterprises aiming to navigate the insurtech wave with agility and foresight, the Philippines stands ready, offering its expertise, infrastructure, and unwavering commitment to excellence.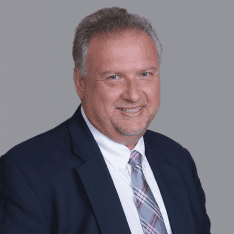 Co-CEO & CCO
US: 866-201-3370
AU: 1800-370-551
UK: 808-178-0977
j.maczynski@piton-global.com
Are you looking for an onshore, nearhsore, or offshore outsourcing solution? Don't know where to start? I am always happy to help.
Let's chat!
Best Regards,
John
Success in outsourcing isn't a matter of chance, but rather the result of a meticulously defined process, a formula that Fortune 500 companies have diligently honed over time. This rigor is a significant factor in the rarity of failures within these industry titans' outsourced programs.
Having spent over two decades partnering with and delivering Business Process Outsourcing (BPO) solutions to Fortune 500 clients, John possesses an in-depth understanding of this intricate process. His comprehensive approach incorporates an exhaustive assessment of outsourcing requirements, precise vendor sourcing, and a robust program management strategy.