As the Insurtech movement continues to disrupt the traditional insurance landscape, companies are exploring new frontiers to stay competitive and deliver exceptional customer experiences. One notable trend in this transformative journey is the growing reliance on the Philippines as a global outsourcing hub, where skilled professionals and state-of-the-art technologies are joining forces to reshape the insurance sector.
A confluence of factors has positioned the Southeast Asian nation as a top destination for Insurtech outsourcing. The country boasts a highly educated and English-proficient workforce, attractive labor costs, and a strong cultural affinity with Western countries, making it an ideal location for Insurtech companies seeking to outsource vital functions.
Philippine-based Business Process Outsourcing (BPO) firms cater to a wide array of Insurtech needs, ranging from customer support and sales assistance to claims management and policy servicing. Embracing an omnichannel approach, these BPOs offer support across various communication platforms, such as phone calls, email, social media, and live chat, ensuring a seamless and cohesive customer experience.
In addition to human expertise, Philippine BPOs harness the power of cutting-edge technologies to elevate customer interactions. Innovations like AI-driven chatbots, sentiment analysis, and advanced data analytics are leveraged to streamline operations, automate mundane tasks, and deliver personalized services.
Two prominent examples of Insurtech firms capitalizing on the country's outsourcing prowess are Root Insurance and Metromile.
Root Insurance, a US-based car insurance provider, has tapped into the Philippines' talent pool to handle critical back-office operations. By outsourcing these functions, Root Insurance has been able to streamline its processes, reduce overhead costs, and focus on its core competencies, ultimately driving business growth and customer satisfaction.
Similarly, Metromile, another US-based Insurtech company specializing in pay-per-mile car insurance, has partnered with a Philippine BPO for customer support and policy management services. This collaboration has yielded faster turnaround times, enhanced responsiveness, and increased customer loyalty.
The Philippines' rise as a major Insurtech outsourcing hub underscores the mutually beneficial relationship between the country's abundant talent and the rapidly evolving Insuretech sector. By harnessing the capabilities of Filipino professionals and embracing technological advancements, Insuretech companies worldwide can continue to revolutionize the insurance industry and provide unparalleled value to their customers.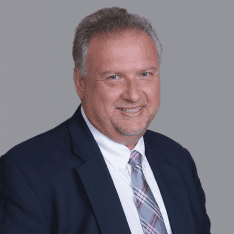 Co-CEO & CCO
US: 866-201-3370
AU: 1800-370-551
UK: 808-178-0977
j.maczynski@piton-global.com
Are you looking for an onshore, nearhsore, or offshore outsourcing solution? Don't know where to start? I am always happy to help.
Let's chat!
Best,
John.
Success in outsourcing isn't a matter of chance, but rather the result of a meticulously defined process, a formula that Fortune 500 companies have diligently honed over time. This rigor is a significant factor in the rarity of failures within these industry titans' outsourced programs.
Having spent over two decades partnering with and delivering Business Process Outsourcing (BPO) solutions to Fortune 500 clients, John possesses an in-depth understanding of this intricate process. His comprehensive approach incorporates an exhaustive assessment of outsourcing requirements, precise vendor sourcing, and a robust program management strategy.