The insurance industry has been witnessing a digital metamorphosis, courtesy of the burgeoning Insuretech sector. Insuretech, a portmanteau of "insurance" and "technology," has been revolutionizing the insurance landscape by leveraging cutting-edge technologies such as artificial intelligence, machine learning, and big data analytics to streamline processes, enhance customer experiences, and improve overall efficiency.
One key factor driving the sector's growth is the Philippines' emergence as a leading outsourcing hub for Insuretech companies from around the world. The country's skilled workforce, strategic location, cost-effectiveness, and familiarity with English and other Western languages make it an ideal destination for outsourcing both front and back-office services.
Insuretech companies outsource various services to Philippine-based Business Process Outsourcing (BPO) providers, including claims processing, policy administration, underwriting support, customer service, and sales support. BPOs in the Philippines have also been offering omnichannel support to Insuretech companies, which includes telephone, email, live chat, social media, and mobile applications, ensuring seamless communication and enhanced customer experiences.
To further optimize customer interactions, Filipino BPOs have been integrating advanced technologies such as AI-powered chatbots, voice analytics, and natural language processing. These tools not only allow companies to automate routine tasks but also provide personalized and efficient customer service.
Two real-world examples of Insuretech companies that have successfully outsourced their operations to the Philippines are Lemonade and Hippo.
Lemonade, a US-based Insuretech company that offers home, renters, and pet insurance, has outsourced several of its back-office functions to the Philippines. This strategic move has allowed Lemonade to access a diverse and skilled talent pool, enabling them to provide an exceptional customer experience while significantly reducing operational costs.
Similarly, Hippo, another US-based Insuretech company specializing in home insurance, has partnered with a BPO in the Philippines for its customer support and policy administration services. The collaboration has resulted in streamlined processes, faster response times, and a marked improvement in customer satisfaction levels.
The Philippines' emergence as a leading Insuretech outsourcing hub demonstrates the symbiotic relationship between the country's skilled workforce and the rapidly growing Insuretech sector. By leveraging Filipino talent and cutting-edge technologies, Insuretech companies worldwide can revolutionize the insurance industry, delivering cost-effective, efficient, and customer-centric solutions.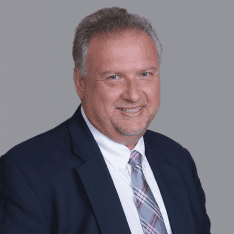 Co-CEO & CCO
US: 866-201-3370
AU: 1800-370-551
UK: 808-178-0977
j.maczynski@piton-global.com
Are you looking for an onshore, nearhsore, or offshore outsourcing solution? Don't know where to start? I am always happy to help.
Let's chat!
Best,
John.
Success in outsourcing isn't a matter of chance, but rather the result of a meticulously defined process, a formula that Fortune 500 companies have diligently honed over time. This rigor is a significant factor in the rarity of failures within these industry titans' outsourced programs.
Having spent over two decades partnering with and delivering Business Process Outsourcing (BPO) solutions to Fortune 500 clients, John possesses an in-depth understanding of this intricate process. His comprehensive approach incorporates an exhaustive assessment of outsourcing requirements, precise vendor sourcing, and a robust program management strategy.