Amidst the rapidly evolving global business landscape, insurance companies continually grapple with challenges like increasing costs, compliance requirements, and the need for advanced technologies. Business process outsourcing (BPO) has emerged as an effective strategy to address these challenges, enabling companies to achieve operational efficiency, cost savings, and enhanced customer service. The Philippines, with its impressive blend of a skilled workforce, advanced technology, and competitive cost structure, has emerged as a favored destination for insurance BPO.
The Expansive Service Portfolio
The Philippines' insurance BPO sector extends beyond traditional boundaries, offering an extensive portfolio of services that are custom-tailored to meet the diverse needs of insurance companies. These services can be broadly classified into core insurance processes, support processes, and specialized services.
1. Core Insurance Processes: BPOs in the country offer comprehensive support for fundamental insurance operations, from policy management to claims processing and underwriting.
Policy Management: This covers the entire policy lifecycle, from policy issuance and endorsements to renewals and cancellations. Filipino professionals meticulously handle these tasks, ensuring accuracy and adherence to defined timelines.
Claims Processing: BPO firms in the Philippines offer a comprehensive suite of claims services, encompassing first notice of loss (FNOL), claims investigation, adjudication, and settlement. These services ensure prompt and accurate settlement of claims, a critical aspect of customer satisfaction and loyalty.
Underwriting Support: Philippine BPOs offer robust underwriting support, assisting insurers in critical tasks such as risk assessment, premium calculation, policy pricing, and compliance with underwriting guidelines.
2. Support Processes: The Philippines' BPO industry also offers a wide array of support services, including customer support, data entry, document management, billing and collections, and policyholder correspondence.
Customer Support: With a strong emphasis on customer experience, Filipino professionals excel in providing multi-channel customer support, and handling inquiries, complaints, and requests via phone, email, chat, and social media.
Data Entry and Document Management: BPO companies offer efficient data entry and document management services, ensuring accurate data capture, document scanning and indexing, and secure document storage.
Billing and Collections: Filipino professionals handle the invoicing and collection processes, ensuring accurate and timely billing and follow-ups on overdue payments.
Policyholder Correspondence: Providers manage all forms of policyholder correspondence, ensuring timely and accurate communication with policyholders regarding their policy status, claims, renewals, and other information.
3. Specialized Services: In response to the increasing complexity of the insurance business, BPO providers have expanded their service offerings to include specialized services such as analytics, fraud detection, regulatory compliance, and actuarial services.
Analytics: Outsourcing firms leverage advanced analytics tools to help insurance companies extract actionable insights from their data, providing valuable input for decision-making, strategy formulation, and performance improvement.
Fraud Detection: With the growing incidences of insurance fraud, BPO providers offer fraud detection services, leveraging advanced data analysis techniques and machine learning algorithms to identify patterns indicative of fraudulent activity.
Regulatory Compliance: Recognizing the highly regulated nature of the insurance industry, outsourcing firms offer services to manage and ensure compliance with industry regulations, thereby reducing the risk of penalties and reputational damage.
Actuarial Services: Some contact centers offer actuarial services, assisting insurance companies in the critical areas of risk modeling, pricing, reserving, and capital adequacy assessment.
Technological Competence and Innovations
The country is known for its adeptness in leveraging technology. They utilize cutting-edge platforms and systems for policy administration, claims management, customer service, and document management. Automation and AI are increasingly integrated into processes, especially in areas like data entry and simple customer queries, to enhance speed and accuracy.
Furthermore, advanced analytics tools are deployed to derive insights from large volumes of data. Machine learning and predictive analytics technologies are particularly useful in areas such as fraud detection, risk assessment, and pricing.
Data security is another area where the industry shines. With stringent security measures and adherence to international data protection standards,
ensure the confidentiality and integrity of business and customer data.
The Human Factor
While technology plays a significant role, the success of the Southeast Asian nation's insurance BPO industry largely rests on its skilled and talented workforce. Filipino professionals bring to the table their strong communication skills, a solid understanding of the insurance domain, and a customer-centric approach. They play a pivotal role in managing complex tasks, making critical decisions, and adding a touch of personalization and empathy, especially in customer-facing roles.
Moreover, the industry places high importance on continuous learning and skill development. Regular training programs and workshops are conducted to keep professionals abreast of the latest industry developments and technological advancements.
As the insurance landscape continues to evolve and become more complex, the Philippines stands ready to adapt and grow, emerging as a strategic partner to insurance companies worldwide. It's a testament to the resilience, adaptability, and forward-thinking nature of this burgeoning industry.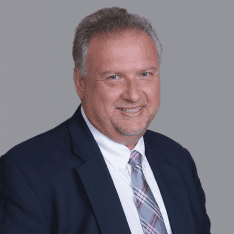 Co-CEO & CCO
US: 866-201-3370
AU: 1800-370-551
UK: 808-178-0977
j.maczynski@piton-global.com
Are you looking for an onshore, nearhsore, or offshore outsourcing solution? Don't know where to start? I am always happy to help.
Let's chat!
Best,
John.
Success in outsourcing isn't a matter of chance, but rather the result of a meticulously defined process, a formula that Fortune 500 companies have diligently honed over time. This rigor is a significant factor in the rarity of failures within these industry titans' outsourced programs.
Having spent over two decades partnering with and delivering Business Process Outsourcing (BPO) solutions to Fortune 500 clients, John possesses an in-depth understanding of this intricate process. His comprehensive approach incorporates an exhaustive assessment of outsourcing requirements, precise vendor sourcing, and a robust program management strategy.