In the realm of Business Process Outsourcing (BPO), the Philippines has been a stalwart, providing superior services across various sectors. One such sector that has significantly evolved due to the synergic interplay of technology and human expertise is Insurance BPO. The adoption of cutting-edge technology, coupled with the specialized skills of human agents, is redefining the landscape of insurance services in the country, positioning it as a global leader in the domain.
Insurance BPO: A Dynamic Landscape
Historically, insurance companies have outsourced a wide array of operations, including policy administration, claims processing, and customer service. Today, however, the scope of insurance process outsourcing is expanding, driven by advancements in technology and an increased focus on providing a superior customer experience.
The Role of Advanced Technologies
In the realm of insurance BPO, several technologies are proving to be game-changers, including Artificial Intelligence (AI), Machine Learning (ML), Robotic Process Automation (RPA), and Blockchain.
Artificial Intelligence and Machine Learning
AI and ML are reshaping the way insurance companies process claims and evaluate risks. AI-powered algorithms can quickly analyze vast amounts of data to detect fraudulent claims, determine risk levels, and even predict future trends. ML, on the other hand, enables systems to learn from data, identify patterns, and make decisions with minimal human intervention.
Robotic Process Automation
RPA is being used to automate repetitive and time-consuming tasks, freeing up human agents to focus on more complex and customer-centric roles. From data entry to regulatory compliance checks, RPA streamlines processes, reduces errors, and enhances operational efficiency.
Blockchain
Blockchain, with its decentralized and transparent nature, has enormous potential in the insurance industry. It can be used to enhance data security, streamline claims processing, and even facilitate the creation of smart contracts, thereby increasing trust and transparency in transactions.
The Human Element: An Irreplaceable Asset
While technology plays a crucial role in enhancing efficiency and accuracy, it is the human agents who bring empathy, intuition, and creativity to the table – qualities that machines cannot replicate. In the context of insurance BPO, human agents interact with customers, understand their needs, and provide personalized solutions. They navigate complex cases, handle sensitive issues, and build relationships, thereby playing a crucial role in enhancing customer satisfaction and loyalty.
The Philippines: The Perfect Intersection
The Philippine BPO industry, with its pool of highly skilled human agents and its adoption of advanced technology, represents the ideal intersection of tech and talent. The industry's focus on continuous learning and development ensures that the workforce remains up-to-date with technological advancements, regulatory changes, and industry trends. At the same time, the integration of technologies like AI, RPA, and Blockchain enhances the accuracy, efficiency, and security of services.
As the global insurance industry continues to grapple with changing customer expectations, regulatory complexities, and the need for cost optimization, the role of insurance BPO services becomes more significant than ever. The Philippines, with its unique blend of technological innovation and human expertise, is well-positioned to meet these challenges and seize the opportunities that lie ahead.
In the end, it's clear that the future of Insurance BPO in the Philippines lies at the intersection of advanced technology and human agents. This unique blend not only ensures superior service delivery but also propels the industry toward a future filled with limitless possibilities.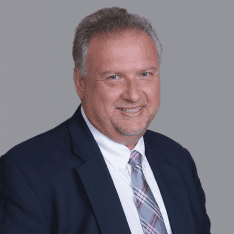 Co-CEO & CCO
US: 866-201-3370
AU: 1800-370-551
UK: 808-178-0977
j.maczynski@piton-global.com
Are you looking for an onshore, nearhsore, or offshore outsourcing solution? Don't know where to start? I am always happy to help.
Let's chat!
Best,
John.
Success in outsourcing isn't a matter of chance, but rather the result of a meticulously defined process, a formula that Fortune 500 companies have diligently honed over time. This rigor is a significant factor in the rarity of failures within these industry titans' outsourced programs.
Having spent over two decades partnering with and delivering Business Process Outsourcing (BPO) solutions to Fortune 500 clients, John possesses an in-depth understanding of this intricate process. His comprehensive approach incorporates an exhaustive assessment of outsourcing requirements, precise vendor sourcing, and a robust program management strategy.