Insurance BPO Philippines: Technology Modernization – A Catalyst for Profitable Growth
Technology modernization has rapidly shifted from being a competitive advantage to an essential survival strategy in today's digitally-driven economy. The insurance industry, a critical component of the global financial infrastructure, stands at the heart of this technological revolution. The industry's key to profitability growth hinges on two pillars: revenue augmentation and cost reduction. Both of these are increasingly being driven by digital innovations that unlock efficiencies and open new avenues for customer engagement. As this digital transformation unfolds globally, the Business Process Outsourcing (BPO) sector in the Philippines has emerged as a key ally. Armed with a robust IT infrastructure, a workforce that's both skilled and adaptable, and a comprehensive suite of services, the Philippine BPO sector is well-positioned to facilitate this critical transformation journey for insurance businesses worldwide.
Harnessing Cloud-Fueled Analytics for Customized Insurance Offerings
The insurance industry has historically been a data-rich environment, collecting and processing vast amounts of information to evaluate risks and price policies. However, the advent of real-time data and advanced analytics has unlocked a new era of personalized insurance products. These offerings, including usage- and behavior-based insurance policies, leverage a mix of telematics, wearable technologies, and IoT devices to gather real-time data and tailor coverage to individual customer behavior.
At the heart of these offerings are cloud-based analytics solutions that provide the necessary horsepower to process and analyze large volumes of data. Philippine outsourcing providers are ideally suited to provide these solutions. The country's BPO sector has rapidly scaled up its expertise in data analytics, machine learning, and cloud computing. As a result, it can support insurers in developing, managing, and maintaining usage- and behavior-based insurance products. In addition to driving revenue growth by meeting evolving customer demands, these tailored offerings can significantly enhance customer engagement and loyalty.
Capitalizing on AI and Advanced Data Analytics for Operational Efficiency
Equity analysts have highlighted the role of AI and advanced data analytics as key levers for operational cost reduction in the insurance industry. These digital tools enable automation of routine tasks, enhance accuracy by identifying patterns and anomalies in data, and provide actionable insights that can guide strategic decision-making.
Insurance BPO providers are equipped to deliver these advanced AI and data analytics solutions. By leveraging the technical expertise of the Philippine workforce, insurers can automate various processes, from customer service to claims management. This not only reduces the likelihood of manual errors but also frees up human resources for more strategic, value-added tasks. Furthermore, advanced data analytics can provide insurers with critical insights into market trends, customer behavior, and risk factors, facilitating more informed and strategic decision-making.
Strategically Leveraging AI in Claims Management and Underwriting
Beyond its role in enhancing operational efficiency, AI is proving to be a strategic investment for insurers. One of the core areas where AI is making significant inroads is in the realm of claims management and underwriting. AI algorithms can sift through vast amounts of data, assess risk accurately, price policies effectively, and expedite claims processing.
BPOs in the Philippines, with their deep expertise in AI and machine learning, are uniquely positioned to support insurers in this realm. These companies can develop sophisticated AI solutions tailored to specific tasks such as risk assessment, policy pricing, and claims management. Furthermore, they can provide ongoing technical support and maintenance to ensure the smooth operation of these AI tools and their continual adaptation to evolving needs and circumstances.
The intersection of technology and insurance is opening up new pathways for growth, efficiency, and customer engagement. As the global insurance industry embraces technology modernization, it's well-poised to achieve profitable growth through both revenue expansion and cost reductions.
Contact center and business process outsourcing providers are ready to provide the necessary support to insurers during this transformative journey. With their technical prowess, skilled workforce, and versatile services, they can help insurers navigate this digital revolution. As insurance companies across the globe adapt to these changes, BPOs stand ready as strategic partners, providing the necessary expertise and services to ensure a seamless transition to the digital future. The collaboration between the outsourcing sector in the Philippines and the global insurance industry is a testament to the transformative power of technology modernization and a beacon of profitable growth for the future.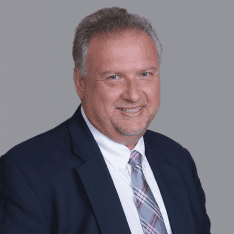 Co-CEO & CCO
US: 866-201-3370
AU: 1800-370-551
UK: 808-178-0977
j.maczynski@piton-global.com
Are you looking for an onshore, nearhsore, or offshore outsourcing solution? Don't know where to start? I am always happy to help.
Let's chat!
Best Regards,
John
Success in outsourcing isn't a matter of chance, but rather the result of a meticulously defined process, a formula that Fortune 500 companies have diligently honed over time. This rigor is a significant factor in the rarity of failures within these industry titans' outsourced programs.
Having spent over two decades partnering with and delivering Business Process Outsourcing (BPO) solutions to Fortune 500 clients, John possesses an in-depth understanding of this intricate process. His comprehensive approach incorporates an exhaustive assessment of outsourcing requirements, precise vendor sourcing, and a robust program management strategy.