Insurance BPO Philippines: Pioneering Global Standards with Adaptability and Insight
In the evolving world of insurance, the Philippines stands out as a vital hub for insurance business process outsourcing (BPO). As the global industry navigates through the maze of digital transformation and regulatory challenges, this nation presents itself as a resilient and innovative partner, ready to support and shape the future of insurance services.
At the heart of the nation's success in insurance BPO is the depth and breadth of services it offers. From fundamental tasks like policy administration and claims processing to advanced functions such as actuarial analytics and fraud detection, the country delivers a spectrum of solutions tailored to the needs of global insurers. This vast offering, combined with the country's commitment to quality and efficiency, positions it as a preferred destination for insurance BPO.
What sets the Philippines apart is not just its service range but the human capital driving these services. A strong educational focus on finance, commerce, and mathematics ensures a consistent influx of skilled professionals into the industry. Coupled with intensive training programs that align with global standards, the nation equips its workforce with the tools and knowledge to excel. Their linguistic capabilities and keen understanding of cultural nuances further bolster the quality of service, ensuring meaningful and effective interactions with clients worldwide.
But success in this domain isn't solely about human expertise. Technology has become the fulcrum upon which modern insurance operations pivot. Recognizing this, the country has actively integrated technological innovations into its BPO services. Whether it's harnessing the power of artificial intelligence for faster claims processing or employing blockchain technology to enhance data security, the Philippines remains at the forefront of insurtech advancements.
Of course, the journey has its challenges. The sensitive nature of insurance data mandates robust cybersecurity measures. Ensuring that the data protection protocols in place meet international standards is crucial. Furthermore, with insurance regulations varying across regions, it's imperative for the nation to maintain a dynamic approach, adapting to regulatory changes swiftly and efficiently.
Peering into the future, the prospects for the country in the insurance BPO sector shine brightly. As insurance models become more customer-centric and digital-first, the demand for seamless backend operations will surge. With its rich heritage in outsourcing, coupled with its adaptability and drive for innovation, the country is well-poised to meet these emerging needs head-on.
The Philippines' endeavors in insurance BPO signify more than just operational support. It represents a strategic partnership, a confluence of expertise, technology, and vision. As the global insurance landscape evolves, this nation stands ready, not just to adapt but to lead and define the next chapter in insurance excellence.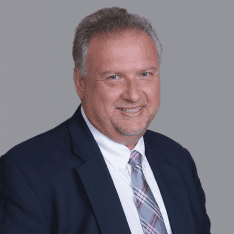 Co-CEO & CCO
US: 866-201-3370
AU: 1800-370-551
UK: 808-178-0977
j.maczynski@piton-global.com
Are you looking for an onshore, nearhsore, or offshore outsourcing solution? Don't know where to start? I am always happy to help.
Let's chat!
Best Regards,
John
Success in outsourcing isn't a matter of chance, but rather the result of a meticulously defined process, a formula that Fortune 500 companies have diligently honed over time. This rigor is a significant factor in the rarity of failures within these industry titans' outsourced programs.
Having spent over two decades partnering with and delivering Business Process Outsourcing (BPO) solutions to Fortune 500 clients, John possesses an in-depth understanding of this intricate process. His comprehensive approach incorporates an exhaustive assessment of outsourcing requirements, precise vendor sourcing, and a robust program management strategy.