Insurance BPO in the Philippines: Balancing CX, Cost Savings, and Operating Efficiencies
The insurance industry, with its complex operations and the critical need for customer trust, has found a strong ally in the Philippines' Business Process Outsourcing (BPO) sector. Here, insurance companies are discovering a balance between delivering exceptional customer experience (CX), achieving cost savings, and enhancing operating efficiencies.
Elevating Customer Experience (CX)
In the insurance business, CX is paramount. BPO services are keenly attuned to the fact that customer satisfaction can significantly impact retention and lifetime value. Filipino agents, known for their empathy and communication skills, are able to handle sensitive interactions with care, ensuring that customers feel valued and understood. This focus on CX helps insurance businesses build a loyal customer base, which is essential in an industry where trust is a fundamental currency.
Achieving Significant Cost Savings
Cost savings are a major incentive for insurance companies looking to outsource BPO services to the Philippines. The country offers a competitive cost structure due to its lower labor costs and operational expenses, enabling insurance businesses to save up to 60-70% on overheads compared to onshore alternatives. These savings can be reinvested into other areas, such as product development or customer acquisition strategies, providing a financial cushion that spurs growth and innovation.
Enhancing Operating Efficiencies
The BPO industry is not just about reducing costs; it's also about enhancing operating efficiencies. Specialized insurance BPO providers leverage their expertise to streamline processes, from claims processing and policy administration to underwriting and customer service. They employ process optimization techniques and technologies such as automation and artificial intelligence to increase productivity, reduce errors, and speed up service delivery. This operational agility allows insurance companies to respond more effectively to market demands and regulatory changes.
Leveraging Technology and Expertise
The Philippines has positioned itself at the forefront of digital transformation in the BPO industry. Insurance BPO providers in the country utilize advanced technologies, including AI, machine learning, and analytics, to deliver more personalized customer experiences and to gain deeper insights into customer behavior. This tech-enabled approach not only improves service delivery but also provides insurance companies with valuable data to inform business strategies and risk assessments.
Adapting to Regulatory Compliance
Insurance is a heavily regulated industry, and BPO services provided out of the country excel in ensuring compliance with international standards and regulations. They stay updated with the latest changes in policies and ensure that all processes are in line with legal requirements. This mitigating of compliance risk is crucial for insurance companies that operate in multiple jurisdictions and need to adhere to a myriad of regulations.
For the insurance sector, outsourcing to the Philippines is a strategic move that transcends mere cost-cutting. It's about enhancing CX, driving cost efficiencies, and improving operational effectiveness. With its combination of cost benefits, skilled workforce, and technological prowess, the insurance BPO industry presents a compelling proposition. It enables insurance companies to deliver a level of service that meets the high expectations of modern customers, all while navigating the complexities of the industry with greater agility and compliance assurance.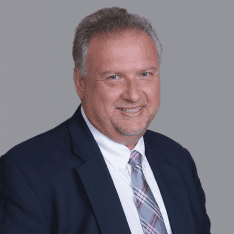 Co-CEO & CCO
US: 866-201-3370
AU: 1800-370-551
UK: 808-178-0977
j.maczynski@piton-global.com
Are you looking for an onshore, nearhsore, or offshore outsourcing solution? Don't know where to start? I am always happy to help.
Let's chat!
Best Regards,
John
Success in outsourcing isn't a matter of chance, but rather the result of a meticulously defined process, a formula that Fortune 500 companies have diligently honed over time. This rigor is a significant factor in the rarity of failures within these industry titans' outsourced programs.
Having spent over two decades partnering with and delivering Business Process Outsourcing (BPO) solutions to Fortune 500 clients, John possesses an in-depth understanding of this intricate process. His comprehensive approach incorporates an exhaustive assessment of outsourcing requirements, precise vendor sourcing, and a robust program management strategy.