BPO companies in the Philippines should hold regular reviews and involve partners as a regular activity to ensure innovative growth. Good governance is pivotal to the success of any outsourcing company in the country. There is no lack of innovation from this sector.
But as in all things related to business, problems arise and local solutions vendors who are quick to act upon it and provide solutions are the ones that the clients are looking for.
However, business process outsourcing is not a one-way street. Most clients should pose the question, "What techniques or methods can I employ to ensure I get the innovation I want from my solutions vendor?"
Innovation is best obtained via transformation, best practices, new technology, and continuous process improvement of call center companies. Fortunately, there are a variety of techniques for extracting innovation from your BPO contact center in the Philippines.
Innovation Reviews. Quarterly, bi-annual, or annual innovation reviews of offshore firms focus typically on state of the market, industry trends and relevant information, technology updates, solution demonstrations, site visits, and other relevant factors. Leverage other buyer peer groups to understand what is happening in this industry.
Benchmarking. Clients should always activate their benchmarking clauses; unfortunately, most don't. When benchmarking, focus on best practice and comparisons of innovation—not just cost comparisons. Benchmark both functional excellence and outsourced environments.
Stakeholder Satisfaction Surveys. Companies should perform monthly, quarterly, and annual customer satisfaction surveys. They should be able to cover multiple dimensions and all internal and external stakeholders.
Act as a True Business Partner. Invite your business process outsourcing firm to your annual planning sessions. Brief them on your strategic and business objectives, and ask them to brief you on how they can help you achieve these objectives. Get your BPO provider in the Philippines to think and act above simple tactical delivery.
Financial Base Case. Ensure your financial base case has sufficient funding in the out years to pay for continued innovation. Funds must be set aside for business case investigation, evaluation, and development.
Gain–sharing and Incentives. Use a gain–sharing mechanism on a case-by-case basis to pay for business–case development. Include mutual rewards for both your organization and the offshore vendor. A "license-to-sell" innovation to the client by the outsourced services is just as important as a gain–sharing mechanism.
Superior Service Levels. Some SLAs must be tied to innovation or it will not happen. Project milestones, events, and pilots are tangible measures of innovation in collaboration with your company and your provider. Other measures include accuracy, customer satisfaction, productivity, defects, work elimination, and others.
Quality Outsourcing Management. Your internal governance team should have a transformation or innovation owner, sufficient staff and budget to help drive innovation and must hold the offshore partner accountable for innovation.
Reassure and demonstrate that the relationship is long-term; otherwise, they will be inclined to disinvest in innovation, and the relationship. Your organization must retain process management expertise at a level at which you can clearly articulate future state requirements, evaluate proposals brought forward by the outsourcing firm, and work with your organization to get the business case for change.
Executive Visibility and Support. Ensure that senior executives from your operator overseas are highly visible and accessible. This would include joint speaking engagements, regularly scheduled calls, and quarterly and annual briefings. Facilitate meetings and foster face time between your senior executives and senior executives abroad.
Professionalism/Communication/Culture. Be prepared to invest in and encourage change. Communicate your aspirations early to your BPO company in the Philippines. Transformation requires a partnership mindset, not a transactional orientation. Innovation is often not brought to bear because clients do not ask for it, define what they mean by it, motivate the firm to deliver it, or put restrictions around it. There are cases of clients who rarely help vendors to understand what is important to them.
The Contract. Transformation and its associated requirements must be a definable project in the contract. Build a fair cost structure into the contract that allows for innovation.
To learn more about our industry-specific BPO capabilities please contact us by calling +1-310-844-7805 or by filling out our inquiry form. We look forward to hearing from you.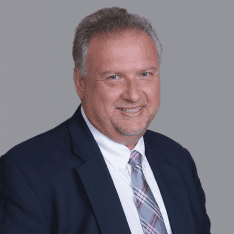 Co-CEO & CCO
US: 866-201-3370
AU: 1800-370-551
UK: 808-178-0977
j.maczynski@piton-global.com
Are you looking for an onshore, nearhsore, or offshore outsourcing solution? Don't know where to start? I am always happy to help.
Let's chat!
Best,
John.
Success in outsourcing isn't a matter of chance, but rather the result of a meticulously defined process, a formula that Fortune 500 companies have diligently honed over time. This rigor is a significant factor in the rarity of failures within these industry titans' outsourced programs.
Having spent over two decades partnering with and delivering Business Process Outsourcing (BPO) solutions to Fortune 500 clients, John possesses an in-depth understanding of this intricate process. His comprehensive approach incorporates an exhaustive assessment of outsourcing requirements, precise vendor sourcing, and a robust program management strategy.