Improve Your English and Get That Philippine Call Center Job in 5 Easy Steps
What are a few easy steps to improve your English and get a job in a Philippine call center?
Slow down
Take your time
Learn sentences, not just words
Listen
Ask questions
Learning English is fun because it allows you to communicate directly with other English speakers. It might be challenging, and the words might not always come easy, but in doing so, you can be prepared in taking a job in a Philippine call center office.
You probably have memorized endless vocabulary lists or know all the proper grammar through the English lessons you had in school. But sometimes, you might still find yourself at a loss when you want to express yourself in a foreign tongue.
When you learn your native language, you first learn to listen, then speak, then read, and finally, write. In order for you to completely communicate using English, you need to develop these four language skills. And in order to achieve these four basic language skills, you need to surround yourself with English.
Make English a part of your life at work, at home, and during your free time. Read on and follow these few easy steps to improve your English and land that call center job in the Philippines:
Slow down
Even if you are an eloquent speaker when it comes to your native language, expecting the same standards for yourself when you are trying to learn a foreign language might not be very realistic.
English language learners, especially during their early stages, are often told not to worry about the mistakes they are making. However, it is easy to understand why you might like to make a good impression on your audience or someone you are talking to.
To overcome this challenge, you should try to slow down your speaking speed. Nobody will think badly of you if you speak more slowly and clearly. In fact, the same method is used by great speakers all over the world to get their message across.
Choosing your words carefully can even be seen as a sign of respect towards your audience. Slow down and show the people you are talking to that you want to give them the best possible answer.
Take your time
You might think that the people you are talking to are impatient and would like you to say what you need as quickly as possible. Chances are, this is not what they are thinking at all; people usually like a well-thought-out answer over a rushed one, so just take your time.
One practical thing you can do is prepare a few fixed phrases you can use when staying quiet is not an option. Fixed or set phrases are phrases whose words are usually fixed in a certain order. They can be idioms, collocations, verb patterns, or just anything people always say in one particular way.
You gain a considerable amount of time to reflect just by repeating a question and adding a few sentences. You will also sound more fluent and not feel the pressure of having something to say before you are ready.
Learn sentences, not just words
Learning sentences and not just words, in a way, will take the pressure off of you too. When you learn a new word, try and memorize a few sentences that make use of it. Eventually, you can reach a point when you can use one particular sentence with little or no alteration at all.
Unfortunately, while many people learn words by heart, they often have no idea how to use them in a sentence. It will be such a relief for you if you do not need to worry about whether a sentence is grammatically correct or not which can be helpful in a Philippine call center job.
Listen
When you are learning to speak English, you might be too intently focused on what you are going to say and whether it is correct or not that you forget to listen to what others are saying.
The people you are talking to might be using the exact words or grammar that you are going to need later on so it will be a big mistake so just brush them off. Pay attention to what is being said around you. It can be a valuable resource when the time comes you need to speak someone else too.
Ask questions
You should also keep in mind that communication is a two-way process. If you do not ask questions, not only does it make you seem not interested, you might also overpower the conversation and end up doing all of the talking.
When you run out of ideas on what to say next, remember that others might have something to add too. Questions will keep the conversation going and will also show your interest in the opinions of others. This will also give you enough time to relax and start enjoying yourself.
Questions can be tricky to learn, so make sure you spend enough time learning the correct way of asking.
Key Takeaway
Improving your English can be a lifelong process. You probably already know how hard the language can be as a learner, but it does not have to be all work and no fun all the time.
Just by following even a few of the tips above, you can improve not only the way you speak, write, and listen in English, but also prepare you for a job in a Philippine call center.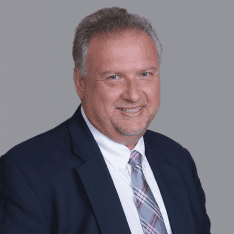 Co-CEO & CCO
US: 866-201-3370
AU: 1800-370-551
UK: 808-178-0977
j.maczynski@piton-global.com
Are you looking for an onshore, nearhsore, or offshore outsourcing solution? Don't know where to start? I am always happy to help.
Let's chat!
Best,
John.
Success in outsourcing isn't a matter of chance, but rather the result of a meticulously defined process, a formula that Fortune 500 companies have diligently honed over time. This rigor is a significant factor in the rarity of failures within these industry titans' outsourced programs.
Having spent over two decades partnering with and delivering Business Process Outsourcing (BPO) solutions to Fortune 500 clients, John possesses an in-depth understanding of this intricate process. His comprehensive approach incorporates an exhaustive assessment of outsourcing requirements, precise vendor sourcing, and a robust program management strategy.