What made
 

emotional

 

experience so important to brands?
Humans as Emotional Beings
The Power of Storytelling
The Bigger Picture
A customer's first impression of you is decided in mere seconds.
Even agents in a call centers in the Philippines, where the primary point of interaction is through voice calls, how the person on the other side of the line perceives you is vital to how things will work out in the long run. Even the most logical and objective people will have times wherein they trust their instinctive subconscious more than the surface value of things.
The reliance on your gut-feeling is a quick, and often a primal way of thinking—but that doesn't mean it reduces the quality of your decisions. Some people, such as Malcolm Gladwell, argue that these decisions are better and save more time an agony. Whether you believe it or not, the instinctive subconscious is a large part of how people think.
No matter, how unbiased you are, emotions will always find a way to become relevant. From everyday life to the many ordeals of big companies, emotions make a big difference. What is its significance to brands? Then, find out here!
Humans as Emotional Beings
Why are emotions so important that it can affect the way you judge other people? That it can affect how brands are perceived by its consumers?
The answer: it's because humans are emotional beings. Humans effortlessly find ways to make use of their emotions to foster a sense of connection, familiarity, and even distaste. In the context of brands and companies, emotions are one of the key driving forces that helps them connect with their consumers.
This is more commonly called emotional branding wherein these connections make the company stand out from the rest—usually leading to brand loyalty. We are social creatures. There will always be that need, to be part of something, whether it's a large political party, a sociocultural movement, a well-established company, or simply a group of friends, humans crave socialization.
And that is something that many companies strive to achieve.
Many brands believe that by focusing on the emotions of consumers, the manner of influencing them drastically increases. A great example of this would be the 2019 Rio Olympics ads wherein they used emotion and universal experiences to create a deep sense of connection with the viewers.
Appealing to emotions, however, is way different from traditional advertising and marketing efforts of the past. As much as extremely informative commercials are important, they aren't necessarily good facilitators of emotional responses. This is why a different style was adapted to fully complement the use of emotions.
The Power of Storytelling
The use of narratives for advertisements and brand buildings has been around for a long time. Subconsciously, it engages the consumers. When done correctly, it can easily make an emotional connection with the brand and the story. This also facilitates feelings of engagement with the audience or customers.
Now put that under the context of modern-day companies. Big brands would usually make efforts to produce emotionally appealing advertising campaigns—most of which are narrative based. Some cleverer ones incorporate storytelling into the products and services that they offer. Making their customers' experiences more than just another call, or another visit.
Let your consumers experience a journey, and they'll be more than happy to get your services again.
The Bigger Picture
The importance of emotion in brands is clear. It's a means to appeal to the masses. It's a factor in creating new content. It's a tool to form relationships with your audiences.
But at what cost?
Unlike facts and statistics, emotions are fragile. One wrong move and your following might turn against you. This goes back to our instinctive subconscious. Humans relish in what they're familiar with—what they're comfortable with it. But when in some point in time, you betray the trust and beliefs that have already been set, it will hurt. It will negatively affect how your consumers perceive you.
That is why you have to be very careful when you make use of these emotionally appealing efforts. Be consistent in your message, and the way you provide the experience. This will ideally facilitate brand loyalty and brand growth.
Key Takeaway
Emotionally captivating experiences are some of the best ways for you and your company to generate and expand your following.  The experience that you provide for your customers becomes that much more significant. Your company mission and visions, the beliefs that you stand for, your company stand on social topics.
All of that is projected, or at least linked to your company.
By doubling down on what appeals to your consumer's emotions, you're effectively tapping into their wants and needs, using it to get the closer to the brand. Nowadays, this is one of the primary methods of forming and maintaining a brand. in fact, many call centers in the Philippines are incorporating it into their services to improve their branding and reputation, through and through!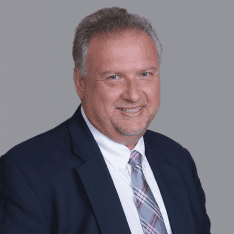 Co-CEO & CCO
US: 866-201-3370
AU: 1800-370-551
UK: 808-178-0977
j.maczynski@piton-global.com
Are you looking for an onshore, nearhsore, or offshore outsourcing solution? Don't know where to start? I am always happy to help.
Let's chat!
Best,
John.
Success in outsourcing isn't a matter of chance, but rather the result of a meticulously defined process, a formula that Fortune 500 companies have diligently honed over time. This rigor is a significant factor in the rarity of failures within these industry titans' outsourced programs.
Having spent over two decades partnering with and delivering Business Process Outsourcing (BPO) solutions to Fortune 500 clients, John possesses an in-depth understanding of this intricate process. His comprehensive approach incorporates an exhaustive assessment of outsourcing requirements, precise vendor sourcing, and a robust program management strategy.