Call centers in the Philippines have been at the forefront of adopting technology to enhance customer experience (CX). With the rise of omnichannel customer service, contact centers in the country have been equipped with a range of tools and platforms to better serve customers and meet their expectations. In this article, we will explore the various technologies being used by outsourcing providers to enhance CX and the benefits they bring to both agents and end customers.
Artificial Intelligence (AI) and Machine Learning (ML) are two of the most impactful technologies for BPOs in the Philippines. AI and ML can automate repetitive tasks and provide real-time recommendations to agents, making the overall customer service process more efficient. For example, AI-powered chatbots can handle basic customer queries, freeing up agents to focus on more complex issues. ML algorithms can analyze customer interactions and suggest the best resolution, reducing the time and effort required for agents to resolve issues. Additionally, AI and ML can help improve customer satisfaction by providing a more personalized experience, as they can quickly access and analyze customer data to provide relevant and personalized responses.
Another key technology that call centers in the Philippines are using is Cloud Computing. By leveraging cloud-based platforms, call centers can scale their operations to accommodate changing demands, as well as reduce their infrastructure costs. Cloud computing also enables companies to access real-time data and analytics, enabling them to make informed decisions and improve their overall operations. Cloud-based solutions also offer a more secure and reliable infrastructure, reducing the risk of data breaches and system downtime.
One of the most critical aspects of customer service is call center agent training and development. Contact centers and business process outsourcing providers in the Philippines are using Virtual Reality (VR) and Gamification technologies to train agents and improve their skills. VR simulations allow agents to practice handling customer interactions in a safe and controlled environment, while gamification technologies provide agents with a fun and engaging way to learn and improve their skills. By providing agents with hands-on training and development opportunities, BPO companies are able to improve the quality of their customer service and increase customer satisfaction.
By using Workforce Management (WFM) technologies to optimize their staffing and schedule management processes. WFM technologies provide real-time visibility into call center operations, enabling managers to make informed decisions on staffing levels and schedules. Automating scheduling processes and providing accurate forecasts, WFM technologies help providers manage their resources more effectively, reduce costs, and improve customer service quality.
The bottom line: Contact centers in the Philippines are using a range of cutting-edge technologies to enhance CX and better serve their customers. From AI and ML to cloud computing, VR and gamification, and WFM, these technologies provide outsourcing companies with the tools and platforms they need to improve customer satisfaction and achieve their business goals. By leveraging these technologies, call centers in the Philippines are able to provide a more efficient, personalized, and effective customer service experience, benefiting both their agents and their customers.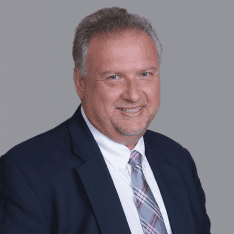 Co-CEO & CCO
US: 866-201-3370
AU: 1800-370-551
UK: 808-178-0977
j.maczynski@piton-global.com
Are you looking for an onshore, nearhsore, or offshore outsourcing solution? Don't know where to start? I am always happy to help.
Let's chat!
Best,
John.
Success in outsourcing isn't a matter of chance, but rather the result of a meticulously defined process, a formula that Fortune 500 companies have diligently honed over time. This rigor is a significant factor in the rarity of failures within these industry titans' outsourced programs.
Having spent over two decades partnering with and delivering Business Process Outsourcing (BPO) solutions to Fortune 500 clients, John possesses an in-depth understanding of this intricate process. His comprehensive approach incorporates an exhaustive assessment of outsourcing requirements, precise vendor sourcing, and a robust program management strategy.