How Call Center Outsourcing to the Philippines can be a Game Changer for struggling SMEs
Small and medium-sized enterprises (SMEs) often struggle to keep up with the demands of customer service and support. However, outsourcing call center services to the Philippines can be a game changer for these businesses.
One of the biggest benefits of outsourcing contact center services to the Philippines is cost savings. The cost of labor in the country is significantly lower than in many developed nations, which allows SMEs to reduce their operating costs while still providing high-quality customer service. Additionally, many BPOs in the Philippines are equipped with state-of-the-art technology and infrastructure, which can be expensive for SMEs to maintain on their own.
Another advantage of outsourcing call center services to the Philippines is access to a skilled and experienced workforce. The Southeast Asian nation has a large pool of educated and English-speaking workers, many of whom have experience working in the contact center industry. This means that SMEs can be assured that their customers are receiving top-notch service from trained professionals.
Outsourcing to the Philippines also allows SMEs to focus on their core business operations. By delegating customer service and support to a team of experts, SMEs can free up valuable time and resources to focus on other areas of their business. This can help them grow and become more competitive in their respective markets.
Furthermore, many contact centers in the Philippines provide 24/7 support, which means SMEs can offer around-the-clock customer service to their customers. This is especially beneficial for businesses that operate in multiple time zones or have customers located in different parts of the world.
The bottom line: Outsourcing call center services to the Philippines can be a game changer for struggling SMEs. It offers cost savings, and access to a skilled workforce, and allows SMEs to focus on their core business operations while providing excellent customer service. However, it is important for SMEs to do their research and choose a reputable call center or BPO provider that meets their specific needs.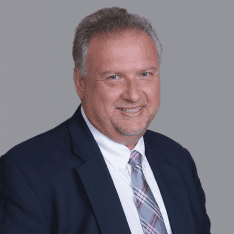 Co-CEO & CCO
US: 866-201-3370
AU: 1800-370-551
UK: 808-178-0977
j.maczynski@piton-global.com
Are you looking for an onshore, nearhsore, or offshore outsourcing solution? Don't know where to start? I am always happy to help.
Let's chat!
Best Regards,
John
Success in outsourcing isn't a matter of chance, but rather the result of a meticulously defined process, a formula that Fortune 500 companies have diligently honed over time. This rigor is a significant factor in the rarity of failures within these industry titans' outsourced programs.
Having spent over two decades partnering with and delivering Business Process Outsourcing (BPO) solutions to Fortune 500 clients, John possesses an in-depth understanding of this intricate process. His comprehensive approach incorporates an exhaustive assessment of outsourcing requirements, precise vendor sourcing, and a robust program management strategy.