Hospitality BPO Philippines: Revolutionizing the Guest Experience and Streamlining Operations
The Philippines, with its rich history in the business process outsourcing (BPO) sector, is rapidly ascending the global ladder as the premier destination for hospitality outsourcing. This Southeast Asian nation, renowned for its picturesque landscapes and warm-hearted people, aligns naturally with the hospitality industry's ethos of creating memorable and delightful guest experiences.
As the travel and tourism industry undergoes a dramatic metamorphosis, underpinned by technology and changing consumer expectations, the need for specialized services has never been more pronounced. The country's hospitality BPO providers are equipped to handle a spectrum of services, from reservations and booking management to loyalty program administration, and from virtual concierge services to feedback and complaint management.
Cost-efficiency remains one of the most compelling advantages of outsourcing. However, the true essence of the country's hospitality BPO offering goes beyond monetary savings. It lies in the innate warmth, courtesy, and service-mindedness of the Filipino workforce. The nation's cultural ethos resonates deeply with the hospitality industry's core values, translating into superior guest interactions and heightened satisfaction levels.
Emerging technologies like Artificial Intelligence (AI) and Machine Learning (ML) are transforming the way hospitality businesses operate. Recognizing this shift, BPOs in the Philippines have embraced these innovations, implementing chatbots for round-the-clock guest queries, leveraging data analytics to personalize guest experiences, and utilizing AI-driven tools for market trend predictions.
The nation's BPO sector offers robust solutions for back-office tasks crucial to the hospitality industry. These include inventory management, procurement, human resources, finance and accounting, and data management. By delegating these tasks, hoteliers and restaurateurs can channel their focus on core competencies, ensuring guests receive an unparalleled experience.
Another critical dimension is the training and continuous upskilling of the workforce. BPOs invest significantly in training their personnel, ensuring they're updated with the latest industry trends, technologies, and best practices. This commitment to excellence translates into a higher caliber of service, be it a guest's phone interaction for a reservation or the efficient handling of a hotel's finance processes.
Data security and compliance, especially with international standards, are of paramount importance in the digital age. The Philippines' outsourcing industry is proactive in this domain, incorporating stringent data protection measures, regular audits, and ensuring adherence to global compliance standards.
The hospitality industry is dynamic, with its pulse echoing the rhythms of global economic trends, traveler preferences, and technological evolutions. In such a landscape, having a partner that not only understands the intricacies of the industry but is also agile, innovative, and committed to delivering value can be a game-changer. The country, with its blend of technological prowess, a skilled workforce, and a service-oriented culture, is precisely that partner.
The Southeast Asian nation's ascendancy in hospitality BPO is not merely about offering services; it's about forging partnerships, understanding the nuanced demands of the industry, and consistently delivering value. As the hospitality world continues to evolve, the Philippines stands ready, not just to meet the challenges but to redefine excellence in every interaction.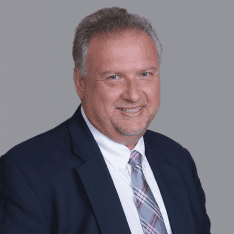 Co-CEO & CCO
US: 866-201-3370
AU: 1800-370-551
UK: 808-178-0977
j.maczynski@piton-global.com
Are you looking for an onshore, nearhsore, or offshore outsourcing solution? Don't know where to start? I am always happy to help.
Let's chat!
Best Regards,
John
Success in outsourcing isn't a matter of chance, but rather the result of a meticulously defined process, a formula that Fortune 500 companies have diligently honed over time. This rigor is a significant factor in the rarity of failures within these industry titans' outsourced programs.
Having spent over two decades partnering with and delivering Business Process Outsourcing (BPO) solutions to Fortune 500 clients, John possesses an in-depth understanding of this intricate process. His comprehensive approach incorporates an exhaustive assessment of outsourcing requirements, precise vendor sourcing, and a robust program management strategy.