Healthtech Outsourcing in the Philippines: Enhancing Global Healthcare Efficiency
The Philippines has made a remarkable entry into the healthtech outsourcing domain, establishing itself as a vital cog in the global healthcare industry. Leveraging its BPO acumen, the country is enhancing healthcare delivery by providing a range of outsourcing services that cater to the complex and sensitive needs of healthtech. With a blend of technological innovation and skilled healthcare support, the Philippines is becoming an indispensable partner for healthcare providers seeking to streamline operations and focus on patient care.
Healthtech outsourcing in the Philippines encompasses a broad spectrum of services including medical coding, billing, claims processing, electronic medical records (EMR) management, telemedicine services, and healthcare IT support. The proficiency of Filipino BPO workers in these areas has been honed through rigorous training and a strong educational focus on healthcare and technology disciplines. This has resulted in a workforce that not only excels in administrative tasks but also understands the nuances of healthcare delivery.
The BPO companies in the Philippines have invested heavily in state-of-the-art technologies to ensure that they stay ahead in the healthtech space. Advanced software systems for EMR management and telemedicine platforms have been deployed to support the global healthcare sector. Moreover, the implementation of stringent data security measures and compliance with international healthcare standards, such as HIPAA, reinforces the commitment of Philippine BPOs to protecting patient privacy and ensuring data integrity.
Language skills are yet another strength of the Filipino workforce. With English being an official language and widely spoken across the archipelago, communication barriers are virtually non-existent, making the Philippines a prime location for healthtech outsourcing. This linguistic ability is complemented by a cultural affinity with Western countries, which is particularly beneficial when providing services such as patient support and telemedicine.
Cost-effectiveness is a significant factor that has propelled the growth of healthtech outsourcing.. Healthcare providers can achieve considerable cost savings by outsourcing to the country, without compromising on the quality of services rendered. These savings can then be redirected towards improving core healthcare services, research, and development, thereby enhancing the overall quality of care provided to patients.
The local government has recognized the potential of healthtech outsourcing and supports the sector through various initiatives. Policies that encourage investment in healthcare technology, training programs that create a pipeline of skilled workers, and incentives for BPO companies have all played a part in the sector's expansion. The government's proactive stance has created a fertile ground for the growth of healthtech outsourcing in the country.
The Philippines has shown agility in adapting to the changing landscape of healthcare. With the rise of digital health and telemedicine, Filipino BPO firms have been quick to adjust their service offerings. They are now at the forefront of providing remote care services, playing a critical role in making healthcare accessible to more people, especially in underserved regions.
The commitment to continuous improvement and innovation is palpable across the healthtech outsourcing industry in the country. There is an ongoing effort to enhance service delivery through continuous training, quality assurance practices, and the adoption of the latest healthtech advancements. The industry's resilience and adaptability were particularly evident during the COVID-19 pandemic, where BPOs swiftly adjusted to provide uninterrupted services amidst global disruptions.
Healthtech outsourcing to the Philippines is making significant strides in augmenting the capabilities of the global healthcare industry. With a unique combination of skilled healthcare professionals, cutting-edge technology, cost-efficiency, and a supportive government, the country is poised to remain a leading destination for healthtech outsourcing. As healthcare providers increasingly look towards outsourcing to meet the growing demands of the sector, the Asian BPO powerhouse stands ready to offer solutions that enhance healthcare delivery and patient outcomes.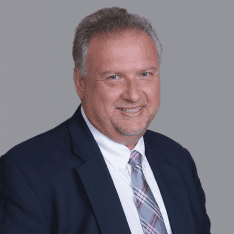 Co-CEO & CCO
US: 866-201-3370
AU: 1800-370-551
UK: 808-178-0977
j.maczynski@piton-global.com
Are you looking for an onshore, nearhsore, or offshore outsourcing solution? Don't know where to start? I am always happy to help.
Let's chat!
Best Regards,
John
Success in outsourcing isn't a matter of chance, but rather the result of a meticulously defined process, a formula that Fortune 500 companies have diligently honed over time. This rigor is a significant factor in the rarity of failures within these industry titans' outsourced programs.
Having spent over two decades partnering with and delivering Business Process Outsourcing (BPO) solutions to Fortune 500 clients, John possesses an in-depth understanding of this intricate process. His comprehensive approach incorporates an exhaustive assessment of outsourcing requirements, precise vendor sourcing, and a robust program management strategy.