The Philippine Business Process Outsourcing (BPO) industry has been growing at a swift pace over the last decade. While the nation has been a dominant player in customer service and IT support, it is increasingly making its mark in the high-growth sector of Healthtech BPO. Fueled by the unique combination of a robust talent pool, competitive costs, and an evolving healthtech ecosystem, the Philippines is swiftly emerging as a significant hub for healthcare technology outsourcing services.
The emergence of Healthtech BPO
Healthtech, a fusion of healthcare and technology, is rapidly transforming the way healthcare services are delivered. It integrates cutting-edge technology with healthcare processes to enhance efficiency, affordability, and accessibility. The industry spans a broad range of services, from telemedicine and electronic health records (EHR) to AI-based diagnostics and health analytics.
The rise of Healthtech BPO comes at the intersection of the increasing demand for health services and the pressing need for cost optimization in the healthcare sector. Hospitals and healthcare providers are increasingly outsourcing non-core processes, such as billing, coding, claims processing, EHR management, patient scheduling, and telemedicine support. By doing so, they can focus more on their primary concern – providing quality patient care.
The Philippine Advantage
Talented Workforce
The Philippines is renowned for its highly skilled and English-proficient workforce. The country's emphasis on education, particularly in the nursing and medical field, results in a steady stream of well-trained graduates ready to join the BPO industry. Additionally, Filipino workers' cultural affinity with the Western world and their innate compassion make them a perfect fit for healthcare-related services.
Cost-Effective Operations
Despite the high level of skills, the cost of labor in the Philippines is significantly lower than in Western countries. This difference enables healthcare providers to achieve substantial cost savings without compromising service quality.
Government Support
The local government recognizes the potential of the BPO sector and has implemented several measures to foster its growth. These include establishing Special Economic Zones (SEZs) that offer fiscal and non-fiscal incentives to BPO companies and investing in infrastructure and digital connectivity.
Overcoming the Challenges
Despite the many advantages, outsourcing services to the Philippines is not without its challenges.
Data Security
Given the sensitivity of health-related data, stringent data privacy and security measures are crucial. To meet this challenge, BPOs in the country are continuously investing in advanced cybersecurity infrastructure. They are also conducting extensive employee training on data privacy laws such as the Health Insurance Portability and Accountability Act (HIPAA) and the General Data Protection Regulation (GDPR).
Regulatory Compliance
Compliance with healthcare regulations across different countries can be a complex affair. However, top BPOs have compliance officers and legal teams that ensure adherence to various regulatory frameworks, and they continuously update their practices in line with changes in regulations.
Quality Assurance
Maintaining high-quality service is vital in healthcare BPO. To assure service quality, many BPOs are adopting technologies like AI and analytics, implementing rigorous quality control measures, and offering continuous training programs to their staff.
Navigating the Future Landscape
The future of BPO in the Philippines is promising, driven by the increased adoption of technology in healthcare and the ongoing need for cost-effective operations. The COVID-19 pandemic has further accelerated this trend as healthcare providers worldwide are investing heavily in telehealth services, digital health records, and remote patient monitoring – areas where the Philippines' healthtech BPO industry can offer substantial support.
To fully leverage the potential of the nation's healthtech BPO sector, companies need to choose their outsourcing partners wisely. The right partner should offer a blend of technical expertise, industry knowledge, robust security measures, and a proven track record of quality services.
The continuous upskilling of the workforce, coupled with strategic government initiatives and significant investment in healthtech infrastructure, will further solidify the Philippines' position in the global healthcare technology outsourcing sector. In the evolving landscape of healthcare, the Asian BPO superpower is demonstrating that it can provide not just cost-effective solutions, but also innovative services that can transform global health outcomes.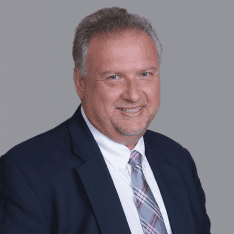 Co-CEO & CCO
US: 866-201-3370
AU: 1800-370-551
UK: 808-178-0977
j.maczynski@piton-global.com
Are you looking for an onshore, nearhsore, or offshore outsourcing solution? Don't know where to start? I am always happy to help.
Let's chat!
Best,
John.
Success in outsourcing isn't a matter of chance, but rather the result of a meticulously defined process, a formula that Fortune 500 companies have diligently honed over time. This rigor is a significant factor in the rarity of failures within these industry titans' outsourced programs.
Having spent over two decades partnering with and delivering Business Process Outsourcing (BPO) solutions to Fortune 500 clients, John possesses an in-depth understanding of this intricate process. His comprehensive approach incorporates an exhaustive assessment of outsourcing requirements, precise vendor sourcing, and a robust program management strategy.