The healthcare industry has been experiencing rapid digital transformation, and as a result, healthtech Business Process Outsourcing (BPO) has emerged as a thriving sector. The Philippines, known for its cost-effective solutions and skilled workforce, has become a preferred destination for healthtech outsourcing services.
Why Choose the Philippines for Healthtech BPO?
Cost-effectiveness: The country offers competitive pricing for support services compared to other countries, allowing companies to achieve significant cost savings without compromising quality.
Skilled workforce: The nation boasts a large pool of educated, English-speaking professionals with expertise in healthcare, information technology, and customer service. This skilled workforce ensures the delivery of high-quality BPO services.
Cultural compatibility: The Philippines' cultural affinity with Western countries, particularly the US, facilitates seamless communication and collaboration between clients and BPO providers.
Strong government support: The Philippine government actively promotes the BPO sector by implementing policies that encourage foreign investment and provide incentives for BPO companies to operate in the country.
Proven track record: The country has an established reputation as a leading BPO destination, with a strong presence in industries such as customer service, finance, and IT.
What Services Do Healthtech BPO Companies in the Philippines Provide?
Healthtech BPO companies offer a comprehensive suite of services, including:
Medical Billing and Coding: These services involve the management and processing of medical bills, insurance claims, and the assignment of standardized codes for medical procedures, diagnoses, and treatments.
Telemedicine Support: Healthtech outsourcing providers offer support for telemedicine platforms, handling appointment scheduling, patient registration, and customer service.
Electronic Health Records (EHR) Management: This includes the management, maintenance, and updating of electronic health records to ensure accurate and up-to-date patient information.
Medical Transcription: Healthtech BPOs provide transcription services for various medical documents, such as patient records, diagnostic reports, and physician notes.
Revenue Cycle Management: BPO providers in the Philippines help healthcare organizations optimize their revenue cycles by managing processes such as patient registration, insurance verification, and claims processing.
Healthcare Data Analytics: Healthtech outsourcing firms offer data analytics services to help healthcare organizations gain insights into patient trends, treatment effectiveness, and operational efficiency.
Patient Care Support: These services include patient outreach, appointment reminders, and follow-up calls to ensure optimal patient care and satisfaction.
The BPO industry in the Southeast Asian nation is experiencing significant growth, driven by cost-effective solutions, a skilled workforce, and strong government support. Key players in the sector offer a comprehensive range of services, enabling healthcare organizations worldwide to streamline operations, improve patient care, and reduce costs. By outsourcing their healthtech needs to the Philippines, these organizations can focus on their core competencies and ensure a brighter future for the healthcare industry.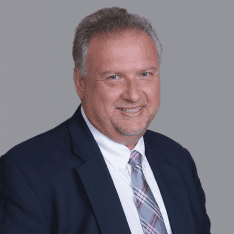 Co-CEO & CCO
US: 866-201-3370
AU: 1800-370-551
UK: 808-178-0977
j.maczynski@piton-global.com
Are you looking for an onshore, nearhsore, or offshore outsourcing solution? Don't know where to start? I am always happy to help.
Let's chat!
Best,
John.
Success in outsourcing isn't a matter of chance, but rather the result of a meticulously defined process, a formula that Fortune 500 companies have diligently honed over time. This rigor is a significant factor in the rarity of failures within these industry titans' outsourced programs.
Having spent over two decades partnering with and delivering Business Process Outsourcing (BPO) solutions to Fortune 500 clients, John possesses an in-depth understanding of this intricate process. His comprehensive approach incorporates an exhaustive assessment of outsourcing requirements, precise vendor sourcing, and a robust program management strategy.