Healthcare BPO Philippines: Pioneering Patient-Centric Outsourcing Solutions
The Philippines has established itself as a global frontrunner in healthcare BPO services, pioneering outsourcing solutions that prioritize patient-centric care. This specialization has become increasingly crucial as healthcare providers worldwide seek to improve service delivery while managing costs effectively.
The healthcare BPO industry in the Philippines is powered by a robust workforce of medical professionals, including nurses, pharmacists, and medical technologists, who bring their clinical expertise to various outsourced roles. This talent pool is complemented by non-clinical professionals skilled in healthcare administration, ensuring a comprehensive approach to patient care and back-office healthcare operations.
Philippine healthcare BPO firms excel in a range of services, from medical billing and coding to patient data management and telehealth services. They also manage insurance claims processing, revenue cycle management, and clinical data analysis, offering a full spectrum of services to healthcare institutions. This enables healthcare providers to focus on their primary goal of delivering quality patient care.
The integration of advanced health informatics and electronic medical records (EMR) systems within BPO services enhances the efficiency and accuracy of medical data handling. With strict adherence to international healthcare standards, such as HIPAA in the United States, these firms ensure the privacy and security of patient information, a non-negotiable aspect of healthcare services.
One of the key advantages of outsourcing healthcare BPO to the Philippines is the significant cost savings it offers. The economic structure of the country allows for the delivery of specialized healthcare services at a competitive cost, without compromising on quality. This cost-efficiency provides healthcare institutions with the flexibility to allocate resources to critical patient care and innovative medical treatments.
The 24/7 operational capacity of Philippine healthcare outsourcing firms ensures that healthcare providers can offer uninterrupted patient support services. This round-the-clock support is especially critical in the healthcare industry, where timely access to medical information and patient support can have life-altering implications.
Continuous professional development is integral to the local healthcare BPO sector. Regular training in the latest medical coding updates, healthcare regulations, and advances in healthcare technology ensures that the workforce remains at the forefront of the industry. This commitment to ongoing education fosters a culture of excellence and innovation within the sector.
Data security is paramount in the healthcare industry, and BPOs in the country are committed to upholding the highest standards of data protection. Employing robust cybersecurity measures and ensuring compliance with international regulatory requirements, these firms safeguard sensitive medical and patient data, maintaining the trust and confidence of healthcare providers and patients alike.
The supportive policies of the government have significantly contributed to the development of the outsourcing industry. Incentives for technological innovation, investments in healthcare education, and infrastructure improvements have all played a part in establishing the Philippines as a leading destination for healthcare BPO services.
Healthcare BPO services in the Philippines offer global healthcare providers a strategic partnership that enhances patient care through cost-effective, efficient, and secure outsourcing solutions. As the sector continues to evolve, the country remains at the cutting edge, providing the healthcare industry with the support it needs to navigate the challenges of modern healthcare delivery and patient management.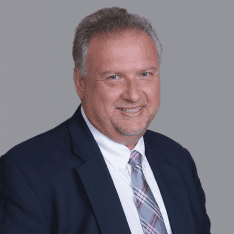 Co-CEO & CCO
US: 866-201-3370
AU: 1800-370-551
UK: 808-178-0977
j.maczynski@piton-global.com
Are you looking for an onshore, nearhsore, or offshore outsourcing solution? Don't know where to start? I am always happy to help.
Let's chat!
Best Regards,
John
Success in outsourcing isn't a matter of chance, but rather the result of a meticulously defined process, a formula that Fortune 500 companies have diligently honed over time. This rigor is a significant factor in the rarity of failures within these industry titans' outsourced programs.
Having spent over two decades partnering with and delivering Business Process Outsourcing (BPO) solutions to Fortune 500 clients, John possesses an in-depth understanding of this intricate process. His comprehensive approach incorporates an exhaustive assessment of outsourcing requirements, precise vendor sourcing, and a robust program management strategy.