In the healthcare industry, contact centers play a critical role in delivering a positive patient experience. Patients expect to have access to information and support whenever they need it, which can be challenging for healthcare providers to provide 24/7. This is where Business Process Outsourcing (BPO) providers come in, specifically those that offer contact center services.
Healthcare BPO providers in the Philippines can offer a range of call center services, such as patient scheduling, appointment reminders, insurance verification, and patient education. By outsourcing these services to a BPO, healthcare organizations can focus on their core functions while also providing high-quality patient care.
One of the key advantages of outsourcing contact center services to the Southeast Asian BPO powerhouse is the ability to provide round-the-clock support to patients. BPO providers can offer 24/7 support, which ensures that patients have access to the information and support they need, regardless of the time of day. This can significantly enhance the patient experience and increase patient satisfaction.
Outsourcing can also improve the efficiency of healthcare operations. BPO providers invest heavily in technology and training to ensure that their services are up-to-date and efficient. This means that healthcare providers can benefit from the latest technologies without having to invest significant amounts of money themselves.
BPO providers can also help HMOs, hospitals, and clinics comply with regulations and standards such as HIPAA. The BPO provider can ensure that all processes are in line with the latest regulations and standards, freeing healthcare providers to focus on delivering high-quality patient care.
Another benefit of outsourcing call center services is the ability to reduce costs. BPO providers in the Philippines offer cost-effective services, which can significantly reduce costs for healthcare providers while maintaining high levels of quality. This allows healthcare providers to reinvest these savings into improving patient care and expanding their services.
Overall, healthcare BPO providers that offer contact center services can help healthcare providers to streamline their operations and enhance the patient experience. By outsourcing non-core functions to a BPO provider in the Philippines, healthcare organizations can focus on providing high-quality patient care while also reducing costs and improving efficiency.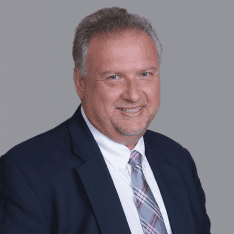 Co-CEO & CCO
US: 866-201-3370
AU: 1800-370-551
UK: 808-178-0977
j.maczynski@piton-global.com
Are you looking for an onshore, nearhsore, or offshore outsourcing solution? Don't know where to start? I am always happy to help.
Let's chat!
Best,
John.
Success in outsourcing isn't a matter of chance, but rather the result of a meticulously defined process, a formula that Fortune 500 companies have diligently honed over time. This rigor is a significant factor in the rarity of failures within these industry titans' outsourced programs.
Having spent over two decades partnering with and delivering Business Process Outsourcing (BPO) solutions to Fortune 500 clients, John possesses an in-depth understanding of this intricate process. His comprehensive approach incorporates an exhaustive assessment of outsourcing requirements, precise vendor sourcing, and a robust program management strategy.