Healthcare BPO Philippines: Advancing Global Healthcare with Specialized Outsourcing   
The Philippines has emerged as a significant force in the global healthcare BPO sector, offering specialized outsourcing services that advance the capabilities of healthcare providers worldwide. This growth is facilitated by a synergy of the country's highly skilled medical professionals, cutting-edge technology, and a commitment to the stringent standards required in healthcare administration.
In the archipelago, healthcare BPO services encompass a wide array of functions vital to the healthcare industry, including medical billing and coding, patient data processing, claims adjudication, and telemedicine support. The Filipino workforce, known for its healthcare professionals' strong command of English and medical knowledge, provides services that ensure accuracy, compliance, and patient confidentiality.
Healthcare BPO companies utilize the latest in health informatics and electronic medical records technology to provide efficient and error-free services. Their expertise in handling sensitive health information while adhering to international standards like HIPAA (Health Insurance Portability and Accountability Act) ensures that patient data is managed securely and with the utmost privacy.
The adaptability and scalability of services offered by healthcare BPO providers are unparalleled. They cater to the needs of diverse healthcare entities, from small clinics to large hospital systems, offering tailor-made solutions that can be scaled according to client needs. This flexibility allows healthcare providers to adjust their support requirements as needed, optimizing costs and ensuring continuity of care.
Cost efficiency remains a significant draw for global healthcare providers outsourcing to the Philippines. The economic structure allows for the provision of specialized healthcare services at a competitive price point, making quality healthcare administration affordable and accessible. This cost advantage empowers healthcare businesses to reinvest in patient care, technology upgrades, and service expansion.
The 24/7 operational capabilities of outsourcing firms in the country align with the round-the-clock nature of healthcare, providing constant support for critical healthcare processes and ensuring that patient care services are continuously upheld.
Professional development is a priority within thehealthcare BPO industry. Continuous training in the latest medical terminologies, coding practices, and regulatory changes is essential to maintain the high standards of service. This dedication to professional growth ensures that Philippine BPO employees remain proficient and knowledgeable in the fast-evolving healthcare sector.
Security and compliance are especially critical in healthcare outsourcing, and firms in the Philippines maintain rigorous standards to protect sensitive information. These companies employ robust cybersecurity measures and adhere to strict compliance protocols to ensure the integrity and confidentiality of health-related data.
The supportive stance of the local government towards the BPO industry, particularly in healthcare, has been instrumental in its expansion. Initiatives aimed at enhancing the skills of the workforce, promoting technological advancement, and creating a conducive business environment have established the Philippines as a premier destination for healthcare BPO services.
Healthcare BPO services in the Philippines are vital to the global healthcare industry's efficiency and advancement. By combining specialized medical expertise, advanced technology, and a commitment to quality and security, BPO companies are well-equipped to support healthcare providers in delivering excellent patient care. As the healthcare landscape continues to evolve, the outsourcing sector is expected to play an increasingly significant role in supporting the industry's global operations.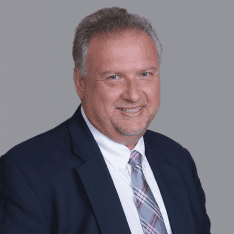 Co-CEO & CCO
US: 866-201-3370
AU: 1800-370-551
UK: 808-178-0977
j.maczynski@piton-global.com
Are you looking for an onshore, nearhsore, or offshore outsourcing solution? Don't know where to start? I am always happy to help.
Let's chat!
Best Regards,
John
Success in outsourcing isn't a matter of chance, but rather the result of a meticulously defined process, a formula that Fortune 500 companies have diligently honed over time. This rigor is a significant factor in the rarity of failures within these industry titans' outsourced programs.
Having spent over two decades partnering with and delivering Business Process Outsourcing (BPO) solutions to Fortune 500 clients, John possesses an in-depth understanding of this intricate process. His comprehensive approach incorporates an exhaustive assessment of outsourcing requirements, precise vendor sourcing, and a robust program management strategy.