As an industry expert with decades of outsourcing experience, I've seen how the Business Process Outsourcing (BPO) landscape has changed over the years. Among all the sectors, the healthcare BPO industry in the Philippines has particularly caught my eye. Here's an insider's look into how this Southeast Asian nation has become a frontrunner in global healthcare outsourcing.
The Synergy of Talent and Infrastructure
The Philippines' ascendancy in the healthcare BPO industry is largely attributable to its well-educated, English-speaking workforce and its robust technological infrastructure.
1. Talent Pool: Filipino professionals are known for their excellent communication skills and service-oriented mindset, attributes that are invaluable in healthcare outsourcing. Moreover, the country has a wealth of healthcare professionals, including nurses, physicians, and pharmacists, many of whom have found fulfilling careers in the healthcare BPO sector.
2. Technological Infrastructure: The country has made significant strides in strengthening its ICT infrastructure, making it an attractive destination for healthcare BPO. High-speed internet connectivity, reliable power supply, and modern, secure workspaces are critical components for delivering high-quality healthcare services.
Deep Dive into Healthcare BPO Services in the Philippines
The healthcare BPO sector in the Philippines offers a wide range of services, each leveraging the country's blend of human talent and tech prowess:
1. Medical Coding and Billing: Filipino BPOs have specialized teams that handle medical coding and billing tasks. These professionals are trained in international coding standards, like ICD-10, ensuring accuracy in patient records and facilitating timely reimbursement.
2. Telemedicine Services: With the rise of telemedicine, especially in the wake of the COVID-19 pandemic, Filipino BPOs have stepped up to offer virtual consultation services. These services allow patients to consult with healthcare professionals remotely, increasing access to healthcare services.
3. Clinical Services: Some BPOs also offer clinical services such as disease management, patient education, and health risk assessments. These services are typically handled by registered nurses or other healthcare professionals.
4. Pharmacy Benefit Management: BPOs in the Philippines also provide support for pharmacy benefit management, handling tasks like prescription processing, customer support, and compliance monitoring.
Embracing Technological Innovations
The healthcare BPO industry in the Philippines has been quick to embrace technological innovations. Artificial Intelligence (AI) and Machine Learning (ML) are being integrated into various services to improve efficiency and accuracy. For instance, AI and ML can help in predicting patient behavior, automating routine tasks, and improving medical coding and billing processes.
Cloud technology is another innovation that has gained traction in the healthcare BPO sector. It offers numerous advantages, such as scalability, cost-effectiveness, and easy access to data, making it a crucial component in healthcare BPO operations.
The Path Ahead
As the global healthcare sector continues to evolve, the healthcare BPO industry in the Philippines is primed to adapt and grow. With a skilled workforce, robust infrastructure, and a culture of innovation, the Philippines is set to continue its leadership in the global healthcare BPO landscape. The country is not just keeping pace with the digital revolution in healthcare – it's at the helm, leading the way.
Regulatory Framework and Data Security
In the healthcare industry, maintaining the privacy and security of patient data is paramount. Recognizing this, the Philippines has instituted rigorous regulations to ensure data security. The Data Privacy Act of 2012 and other related regulations mandate the protection of all personal information, including health-related data, managed by organizations.
Healthcare BPOs in the Philippines adhere to these regulations and often go beyond, implementing international standards such as HIPAA (Health Insurance Portability and Accountability Act) to ensure the utmost level of data protection. They employ state-of-the-art security measures, including data encryption, secure networks, and regular security audits, to prevent data breaches and maintain the trust of their clients.
Investment in Training and Development
The Philippines' healthcare BPOs understand the importance of ongoing training and development. With the constant evolution of the healthcare sector, staying abreast of new developments, technologies, and regulations is crucial.
In-house training programs are designed to keep employees updated on the latest trends in healthcare, including new medical coding standards, healthcare regulations, and technological tools. This investment in human capital not only enhances service delivery but also contributes to employee satisfaction and retention.
Embracing the Future of Healthcare
Looking ahead, the Philippines' healthcare BPO industry is well-positioned to embrace the future of healthcare. With the rise of personalized medicine, telehealth, and AI-driven diagnostics, healthcare services will continue to evolve, and the BPO sector in the Philippines is ready for this change.
Collaborative AI, where AI and human agents work together for improved service delivery, is one of the exciting trends on the horizon. The Philippines, with its tech-savvy workforce and robust infrastructure, is poised to lead in this new frontier.
As an industry insider, I can attest to the remarkable progress the Philippines has made in the healthcare BPO sector. The country's blend of skilled human resources, strong infrastructure, regulatory framework, and a culture of innovation make it an ideal destination for healthcare outsourcing.
As the digital health revolution continues to reshape global healthcare, the Philippines is not just adapting – it's leading. I look forward to seeing how this vibrant country continues to redefine the global healthcare services landscape.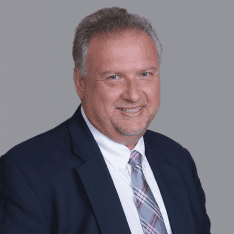 Co-CEO & CCO
US: 866-201-3370
AU: 1800-370-551
UK: 808-178-0977
j.maczynski@piton-global.com
Are you looking for an onshore, nearhsore, or offshore outsourcing solution? Don't know where to start? I am always happy to help.
Let's chat!
Best,
John.
Success in outsourcing isn't a matter of chance, but rather the result of a meticulously defined process, a formula that Fortune 500 companies have diligently honed over time. This rigor is a significant factor in the rarity of failures within these industry titans' outsourced programs.
Having spent over two decades partnering with and delivering Business Process Outsourcing (BPO) solutions to Fortune 500 clients, John possesses an in-depth understanding of this intricate process. His comprehensive approach incorporates an exhaustive assessment of outsourcing requirements, precise vendor sourcing, and a robust program management strategy.