India, a country known for its diverse culture and rich history, has emerged as a global powerhouse in the realm of healthcare Business Process Outsourcing (BPO). In a world that's increasingly interconnected, the healthcare sector requires precision, efficiency, and adaptability. The nation has risen to the occasion, combining its vast talent pool with technological advancements to offer unparalleled BPO solutions in the healthcare domain.
The journey of the South Asian nation in this sector began with the realization of its core strengths: a vast reservoir of skilled professionals, a robust technological infrastructure, and an innate ability to adapt and evolve. As the world began witnessing the convergence of healthcare and IT, India's IT prowess made the transition into healthcare BPO a natural progression.
What makes India stand out in the healthcare BPO landscape? First and foremost, it's the human capital. Every year, the country churns out a significant number of graduates in medicine, pharmacology, and related fields. These experts, armed with their academic prowess and trained in the nuances of the global healthcare industry, dive headfirst into tasks like medical coding, billing, transcription, and electronic health record management. Their meticulousness and dedication ensure that the services rendered are not only efficient but also adhere to global standards.
The technological strides India has made over the past few decades have been nothing short of revolutionary. With a rapidly growing digital infrastructure, India has harnessed cutting-edge technologies to streamline healthcare BPO processes. From AI-driven automation to advanced data analytics, the innovations integrated into these services ensure speed, accuracy, and reliability.
Another cornerstone of country's success in this arena is cost-effectiveness. Without compromising on quality, the country offers services at competitive rates, primarily due to the favorable exchange rates and operational efficiencies. This economic advantage has attracted numerous global healthcare entities to partner with Indian BPO firms, seeking excellence without straining their budgets.
It's not just about numbers and technology. The cultural ethos plays a pivotal role too. Rooted in a tradition that values service and care, Indian agents bring a touch of empathy and dedication to their roles. This human-centric approach, combined with technical expertise, creates a holistic BPO solution that resonates with clients and patients alike.
Challenges, of course, have presented themselves along the way. Issues related to data security, changing global regulations, and the need for continuous upskilling are omnipresent. Yet, with its characteristic resilience and adaptability, India consistently evolves its strategies to address these challenges head-on.
As the global healthcare industry undergoes rapid transformations, India is well-poised to navigate the changing tides. With a commitment to continuous learning, innovation, and maintaining the highest standards of service, the future of healthcare BPO in India looks promising and robust.
As we reflect on the journey and the road ahead, it becomes evident that India's foray into healthcare BPO is not just a business strategy. It's a testament to the country's dedication to excellence, service, and its ability to harmoniously blend tradition with modernity, setting benchmarks for the world to follow.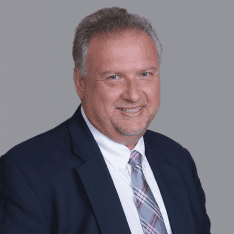 Co-CEO & CCO
US: 866-201-3370
AU: 1800-370-551
UK: 808-178-0977
j.maczynski@piton-global.com
Are you looking for an onshore, nearhsore, or offshore outsourcing solution? Don't know where to start? I am always happy to help.
Let's chat!
Best Regards,
John
Success in outsourcing isn't a matter of chance, but rather the result of a meticulously defined process, a formula that Fortune 500 companies have diligently honed over time. This rigor is a significant factor in the rarity of failures within these industry titans' outsourced programs.
Having spent over two decades partnering with and delivering Business Process Outsourcing (BPO) solutions to Fortune 500 clients, John possesses an in-depth understanding of this intricate process. His comprehensive approach incorporates an exhaustive assessment of outsourcing requirements, precise vendor sourcing, and a robust program management strategy.